Toronto Blue Jays Make Biggest Move, Odds Cut by Over Half
August 2, 2015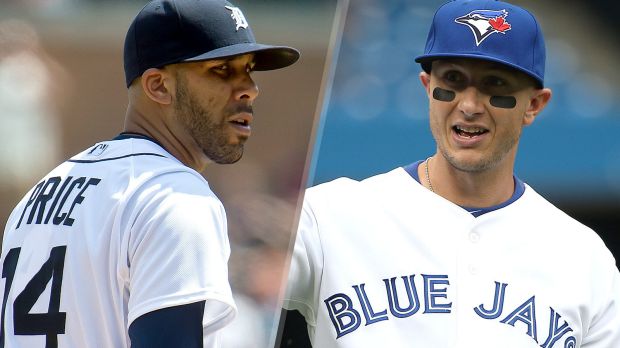 While Major League Baseball teams were changing their rosters during the final week before the trade deadline, sportsbooks across Las Vegas and the Internet were following along making necessary adjustments to the pennant as well as World Series futures.
The biggest move was likely by Toronto on the odds boards after they acquired Troy Tulowitzki the Colorado Rockies shortstop on Tuesday and David Price the talented southpaw from Detroit on Thursday. The Blue Jays also added Ben Revere a speedy outfielder from Philadelphia and Mark Lowe a middle reliever from Seattle.
As of Monday, Toronto was 25 to 1 to be the World Series Champions, but has been dropped to just 10 to 1 after their acquisitions.
Detroit put up its white flag dealing Price, Joakim Soria their closer and slugger Yoenis Cespedes and odds makers moved the Tigers odds to 200 to 1 from 40 to 1.
The Yankees did not make any deal of significance and were moved to 10 to 1 from 8 to 1.
Toronto is leading baseball with an average of 5.3 runs scored per game, but is allowing 4.3 with a pitching staff in the bottom third.
Another team surprising many is the Houston Astros. A few weeks ago, the Astros were sitting at 20 to 1 to win the World Series prior to acquiring Scott Kazmir a strong pitcher. On Thursday, they added Milwaukee's Carlos Gomez a solid center fielder and Mike Fiers a good right-hander.
With those moves, the Astros have had their odds cut to 10 to 1.
The Los Angeles Dodgers and St. Louis Cardinals had remained pretty much status quo during the trade deadline frenzy and have done the same on the futures board, as both are 6 to 1.
With the extra wildcard and a team needing to win two series just to reach the World Series, it has never been tougher to advance and reach that ultimate series, which makes San Francisco's three titles over the last five year all that more amazing.