Denver Broncos An Easy Choice to Win Fifth Straight AFC West Title
August 3, 2015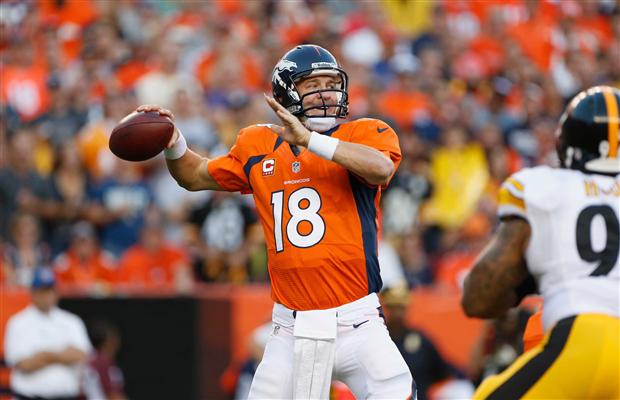 The NFL regular season is just over a month away and teams are preparing to start their preseason schedules. One safe bet this season is for the Denver Broncos to win their fifth consecutive AFC West title. The Broncos are currently chalk at -170 to win the division.
Sportsbook odds show that the AFC West might just be the easiest of the eight divisions in the NFL to pick the winner.
With parity taking over the NFL, it is hard to believe but for two straight seasons the teams in the AFC West have finished from top to bottom in the same order. The only other division in football to have that same result the past two seasons is the NFC South, but that division is a tossup this season with three of the four teams having an equal opportunity to win the division title.
However, out west the Denver Broncos are one of the safest picks in the NFL priced anywhere from -170 to -240 depending on the sportsbooks to win their fifth consecutive AFC West title.
Kansas City and San Diego do not have much difference between them for second and third place, but the gap lengthens for the Oakland Raiders in fourth.
There are a few doubts about Denver's ability to win another AFC West title. Peyton Manning is no spring chicken at 39. Gary Kubiak is a first year head coach at the team. Nevertheless, Manning can still perform at the level of almost every other QB in the game.
The battle behind Denver for second between the Chiefs and Chargers should be much more interesting. Both finished with identical 9-7 records last season, but Kansas City was the much better team. The Chiefs are +400 to win the division, while the Chargers are +500. Jeremy Maclin the former wide receiver for the Philadelphia Eagles has signed with Kansas City and he should give them another threat that could put them firmly into second place behind the Broncos.
Then there is Oakland. They are +1200 to win the division. They have not won over 4 games since the 2011 season.
Take Denver at -170.