Sportsbooks Give Bettors a Gift With Line Change on Ohio State Game
August 3, 2015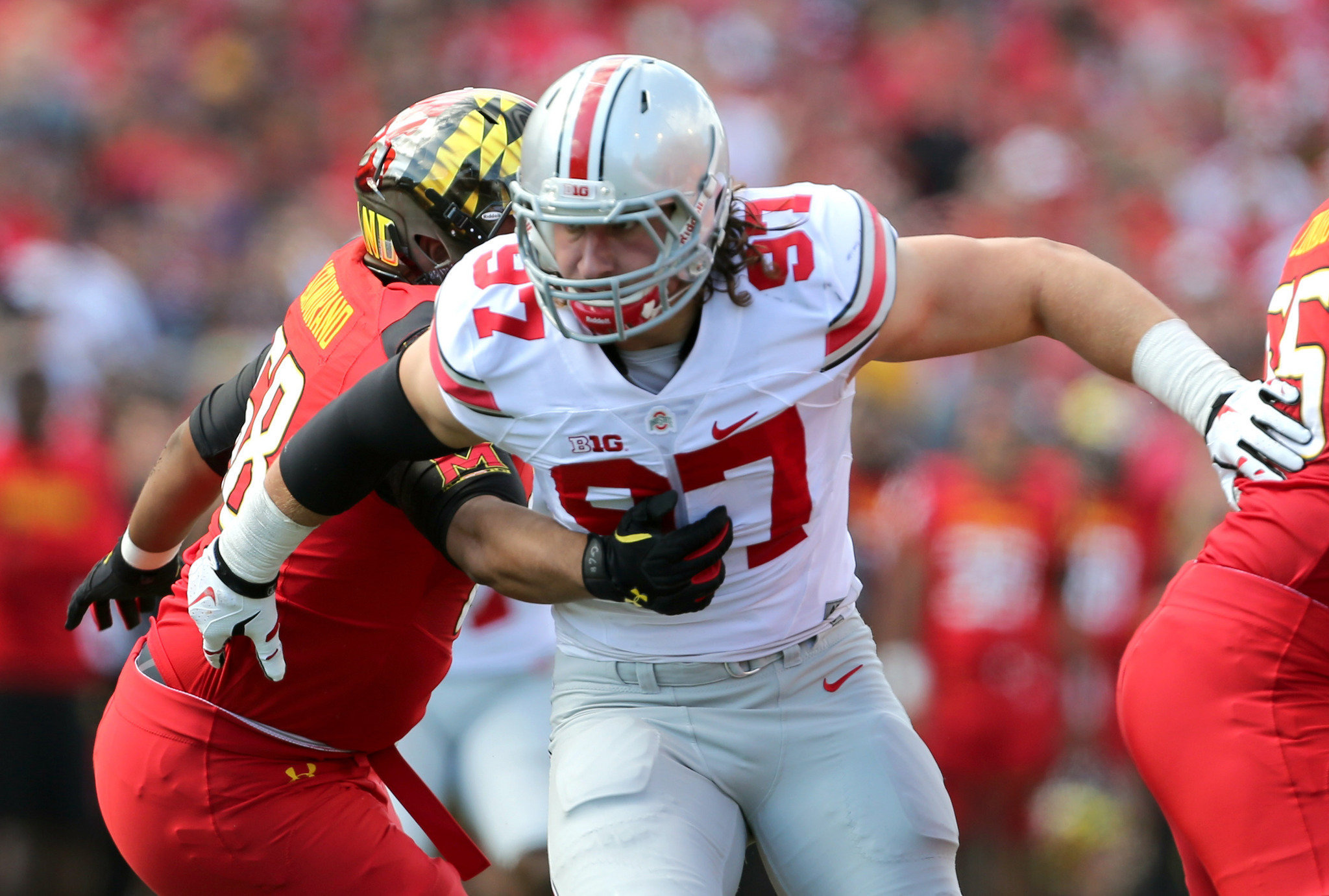 This is almost too good to be true. The spread for the Ohio State vs. Virginia Tech Week 1 matchup saw a huge shift upon the news that four players for the Buckeyes were suspended for the game. However, before the kickoff on September 7 of this game, the line is certainly bound to move back in the direction of OSU.
That means it might just be time to lay the points the Buckeyes are giving if you feel strongly about Ohio State in their revenge game, as their only loss last season was to this same Virginia Tech team.
On a number of sporstbooks in Las Vegas and online, the line moved from -14 Ohio State to -10. Other books had the Buckeyes -11 and most feel it will return to -12 or even -13 before kickoff on Monday September 7.
The biggest loss that Ohio State will have will be Joey Bosa the defensive end who is considered by some to be the best player on defense in the nation. However, a large sum of money that weekend and even before will come in on Ohio State for that game.
Some even feel the number cannot be lowered too much because they will need the dog, as most of the money with the public will be on Ohio State.
Bosa might be worth 1 point on defense, but the other three players combined at not worth the other 2 points, making many sportsbooks think that the change of 3- to 4-points is too much.
Therefore, for bettors who will be with Ohio State that night, why not put the money down now, as the line will likely only grow making it harder for them to cover. Laying 10 points is far easier to cover than 13 or 14 making this almost like a gift from the sportsbooks to begin the season.
If the huge offensive line had suspensions or running back Ezekiel Elliott was sitting, then the 3 to 4 points could be considered justifiable but with just one top player in the group of four suspended, the Buckeyes should not miss a beat and the bettor should jump all over this opportunity.