2016 Presidential Election Futures Adjusted Ahead of GOP Debate
August 4, 2015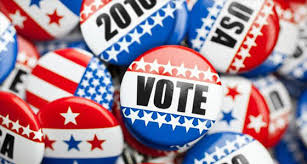 Sportsbooks have had to adjust their futures for U.S. President. The most movement on the sportsbooks board for the U.S. Presidential election for November of 2016 has been Vice President Joseph Biden who has been lowered by most books by as much as 40% to a huge payoff of +2200.
Republican candidate Donald Trump has seen his odds cut to +1300 from +1500 at some of the online sportsbooks, while others books in the industry are either slow at reacting or do not agree with shortening the odds of Trump. Other sites have Trump's odds as high as +2500, with others between +2000 and +2300.
Many of the sportsbooks are calling a win by any candidate other than Trump as an extremely big likelihood.
For example, Hillary Clinton is sitting at -125 after having her odds increased just slightly from -110 on most sportsbooks. Jeb Bush has seen his odds remain the same at +300, while Florida Senator Marco Rubio had his odds dropped to +850 from +1000.
If the odds are shortened it means that candidate has a better chance of winning the election, though the return on investment by the bettor would be less, which is why searching for the best numbers could turn out to be a very fruitful form of strategy.
Sportsbooks have included not just, who will win the presidential election, but who will win primaries, who will be each party's official nominee and of course the outright presidential winner in November of next year.
The top five at his moment averaged from 10 sportsbooks online are
Hillary Clinton – -125
Jeb Bush +300
Mike Hucklebee +600
Marco Rubio +850
Scott Walker +1000
These figures will fluctuate up and down as the primary season continues. On Thursday is the first Republican Party debate and the outcome of that debate will likely change the odds for the Republicans.