NFL Season Approaching, Beware of Sportsbook Scams
August 7, 2015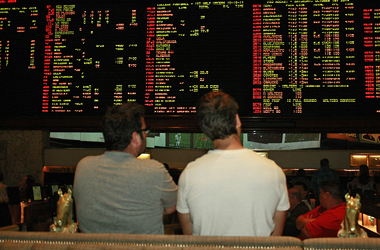 Scam season is upon us in the world of sportsbooks as the NFL regular quickly approaches its opening kickoff scheduled for Thursday September 10. With the NFL only a month away, many online sportsbooks have started to ramp up their bonus promotions.
However, things are not always, what they seem. The bonus promotions include scam sportsbooks and other sportsbooks that have been given low ratings by online sportsbook rating sites. Some payout late to winners, while others in some cases, do not pay out at all to players.
The first thing a bettor must remember is that not every sportsbook bonus is the same.
A cash bonus of 25% with a 3X rollover at a sportsbook that is considered well regarded and rated B or above, is much more valuable than a bonus of 100% with a 3X rollover from a sportsbook that is on the fringe of being blacklisted with a D+ rating or less.
While the sportsbook that are rated between D and D+ might not be scams as players might be eventually paid, the sites have proven over a period of time to give their big winners a difficult time and it takes longer than the average in the industry to release bettor's payments
One example is Sportsbook.com, which has been given a rating of D- but has an URL that is one of the most valuable in the Internet sports betting world, yet is more than $200,000 behind on its payout to over 200 of its players.
No mention of these delays in payments is made by the sportsbook to its newest players or when they send out promotional mailers attempting to get new business.
Players are always advised to consider searching on the Internet to find the best sportsbooks find a listing from a reputable unbiased source to avoid hassles when it is time to withdraw winnings.