Three College Football Season Total Win Picks
August 8, 2015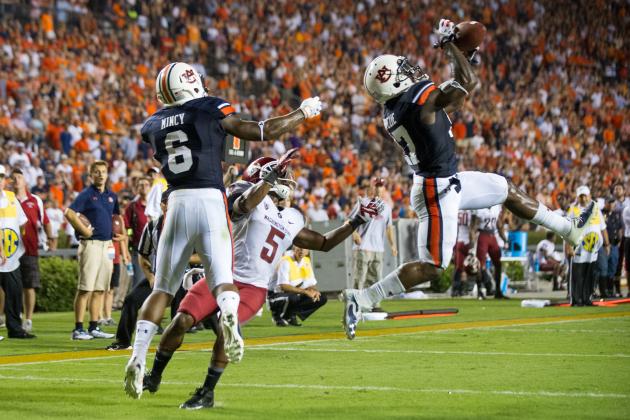 In less than a month, the college football season begins and if you are like most football fans it cannot come soon enough. There is nothing that compares to the passion of the college game and making money betting on the game makes it all the better.
Many bettors prefer to bet each week on the different games, but another great option is betting on win totals prior to the start of the regular season.
With season win totals, the unknowns are fewer. In one given game, anything could and at times does happen, while over a complete season the team's outcome can be more predictable.
It is important when looking at win totals to know the team's depth, early injuries, their schedule and whom the odds makers might be overrating or the contrary under rating.
Here are a few choices for win totals.
Auburn
The Auburn Tigers are sitting on 8.5 wins on most odds makers futures boards. The Tigers will be one of the teams to beat in the SEC. The team will be strong offensively as they have been the past couple of years and with Will Muschamp as the new defensive coordinator Auburn could soon be known equally for their defense as for their offense.
The over 8.5 looks strong here.
Virginia Tech
The Virginia Tech Hokies are on 8 wins for most odds boards. Last season, they opened the season with a win over Ohio State, but everything was downhill from there. Many felt the team was weak, but the Hokies were decimated by the injury bug, on both sides of the ball. They play Ohio State again to open the season and the Buckeyes will be without four players, but odds are they will come up short.
Nevertheless, the OVER on 8 wins looks strong.
Boston College
The Eagles of Boston College will have a very difficult time coming up with 6 wins this season. Their win total is 5.5 and that will be a difficult task. The team has just four offensive starters returning. Last season Tyler Murphy ended up being a one-man show and in his absence, the team will have problems.
The UNDER on 5.5 wins looks strong here.