Three NFL Teams That Will Outperform Sportsbook Expectations
August 10, 2015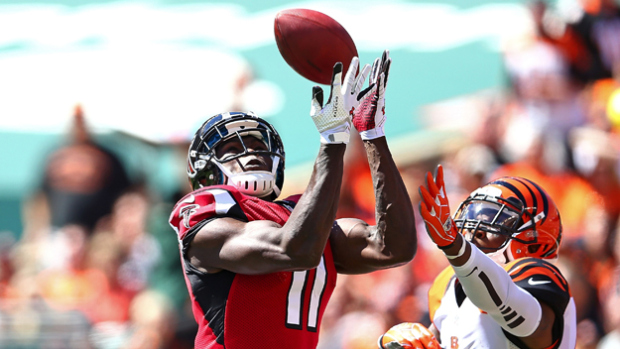 With the first NFL preseason game already in the books and more to come this week here are three teams that will likely surprised NFL fans and odds makers by outperforming this season.
Remember that any number of things could happen between now and the beginning of the season that could change the outlook of this article. Those include trades, injuries and suspensions.
Atlanta Falcons
Atlanta has hired Dan Quinn the former defensive coordinator for the Seattle Seahawks. The Falcons have nose-dived the past two seasons. After going 14-4 SU and 11-7 ATS during 2012, Atlanta was 10-22 SU and 14-18 since.
The defense over the past two seasons has surrendered 27 points per game and 389 yards per game. Dan Quinn will change that. The Falcons also hired Kyle Shanahan as the offensive coordinator, which should help Matt Ryan at quarterback. Look for a solid showing this season from the Falcons.
Buffalo Bills
The Buffalo Bills hired Rex Ryan the former New York Jets coach, which should help the team. Last season the Bills were 9-7 SU and ATS but missed the postseason, following straight 6-10 seasons.
Buffalo has missed the playoffs for 16 straight seasons.
Ryan with the Jets reached the AFC Conference Championship game in each of his first two seasons, but the Jets could not break .500 for his past four seasons.
Buffalo will be strong defensively as that is Ryan's mindset but the Bills offense could be suspect. Last season they averaged just 21 points per game. However, with strong skill position players they should impress.
New York Jets
The Jets will have Todd Bowles as their first year head coach. Last season the Jets were 4-12 SU and 6-10 ATS.
The coaching staff is completely new with Chan Gailey at offensive coordinator. Geno Smith and Ryan Fitzpatrick will battle for starting quarterback.
The Jets offense averaged on 18 points per game for three straight seasons, but has a strong rushing game that averaged 142 yards on the ground last season.
Look for a strong showing from the Jets.