Sportsbooks Do Not Miss a Beat On Geno Smith Injury
August 12, 2015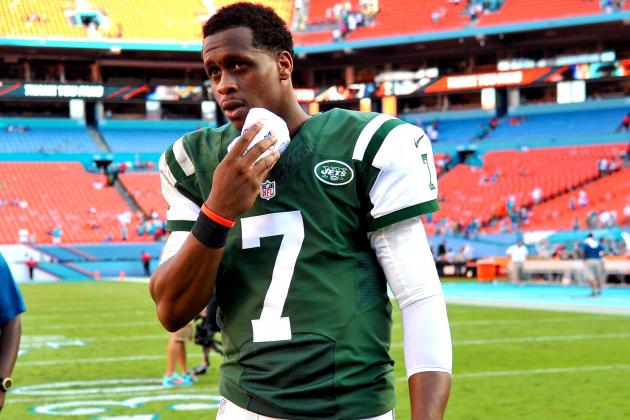 Geno Smith had his jaw broken by a teammate who punched him in the face. The teammate has since been cut from the roster by the New York Jets.
Upon the announcement that Smith would miss 6 to 10 weeks, odds makers on offshore sportsbooks just shrugged their shoulders taking it in stride.
The impact of Smith on the betting line is as minimal as you can get for an NFL starting quarterback.
One of the offshore books moved the Jets from 3.5-point home chalk versus Cleveland in Week 1 to only -3. Another book moved the Jets to -3 from -3.5 but gave them -120 juice.
While the movement of a spread in the NFL from 3.5 to 3 could be a big thing, a team losing its starter at quarterback typically warrants a move much larger than that.
Two other games for the Jets should be impacted by the injury to Smith. On Monday September 15, the Jets are at Indy and on Sunday October 4 the Jets travel to London to play the Dolphins.
Miami in that game was moved from -3.5 chalk to -4 while Indianapolis was left at its current -8.5.
The total wins for the Jets was adjusted down on many offshore sportsbooks from 7.5 to 7, with the juice being lowered to -120 from -130 on the OVER.
Sportsbook managers went as far as saying Smith's injury meant "literally nothing" and "meant zero."
The likely starter in Smith's absence will be Ryan Fitzpatrick. The horrible incident in the Jets locker in which Smith's jaw was broken by a punch from a new former teammate, could actually be a good thing for the Jets in 2015 simply because many believe Fitzpatrick is the better quarterback.
One sportsbook manager said there is an argument for the Jets to now be favored by more than -3.5 because with Fitzpatrick's experience the team will not be at such a high risk of him throwing a bad pass during a key part of the game as Smith might.