First Full Week of NFL Preseason Kicks Off Thursday
August 13, 2015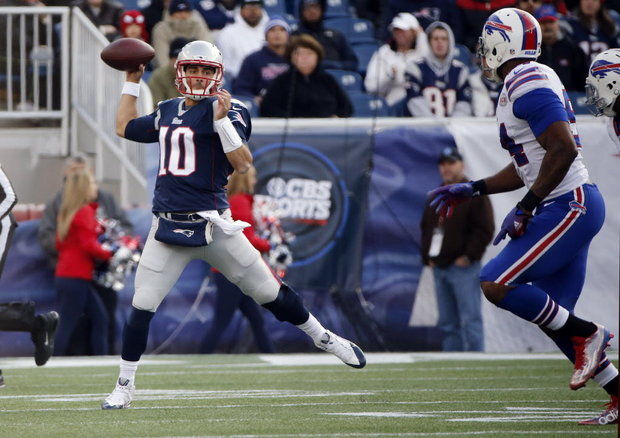 The NFL is back. Thursday starts the first full week of NFL preseason with six games on tap. Many people will be focused on the New England Patriots and Green Bay Packers matchup.
Tom Brady's defending Super Bowl champion Patriots will play just a day after he had a meeting about Deflategate in New York with Judge Richard Berman and NFL Commissioner Roger Goodell.
There will be some focus as well on the New York Jets after they lost their starting quarterback Geno Smith to a broken jaw after IK Enemkpali a now ex-teammate punched him.
Bettors will use this first week of preseason to get comfortable, knowing there is a large amount of unpredictability when it comes to how long the starters are going to play, if they play at all, and the backup players' qualities including as deep as third and often times fourth stringers.
Coaching tendencies needed to be considered as well.
All of this week's 16 games should be close games, with each one having a point spread of 5 or less points.
Last year during Week 1 of preseason no point spread was larger than -4 and the favorites that week were 9-6-1 ATS. During that week the total points averaged amongst the 16 games 36.
Since the biggest focus will be on the Packers and Patriots let's see how they matchup.
Last year in preseason Brady sat out Week 1, with the quarterback duties going to Jimmy Garoppolo and Ryan Mallett who is no longer with the team. Brady will likely not play Thursday either. Pressure will be on Garoppolo to play well since his practices thus far have not been all that good and he may be the starter on opening day if the suspension of Brady is not lifted. Ryan Lindley will be Garoppolo's backup after Matt Flynn was released.
In its past four preseason games at home, New England is 4-0 SU as well as ATS. Green Bay has a record of 0-5 SU as well as ATS in Week 1 of preseason the past five years. Patriots coach Bill Belichick has a record of 50-31 on the OVER during his preseason career.
The play here is the OVER at 37.5.