Two Picks for NFL Comeback Player of the Year
August 15, 2015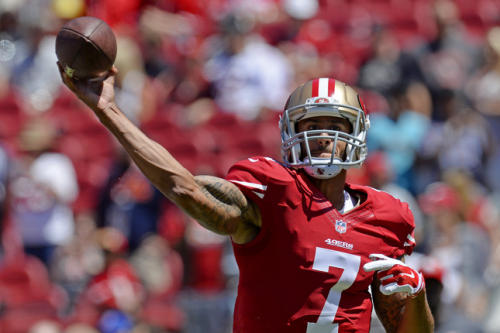 The NFL season is quickly approaching and for bettors the NFL futures boards offer an array of choices from betting on the Super Bowl champion to the Comeback Player of the Year award.
The Comeback Player of the Year is becoming a popular betting prop by many NFL bettors. This season the favorites to win the award are Adrian Peterson and Eric Berry. While it is a solid bet to go with the favorites, there are also some long shots on the list that need to be considered.
Eric Berry coming off a battle with cancer last season will be the sentimental favorite and if he has anything close to the season he has had previous to his illness, then he likely will be a runaway winner.
However, there are other players out there that have value and should be considered when making a wager on Comeback Player of the Year. Here are two possible winners.
San Francisco 49ers NaVorro Bowman
Bowman currently is sitting at +3300 to win the award. Bowman missed out on the entire 2014 season after suffering an ACL injury during the NFC Championship against Seattle in early January of 2014.
However, everything indicates he is back on track to play in the opener and this week should play for the 49ers in their preseason game.
Bowman could be a good choice because Derrick Johnson from the Kansas City Chiefs is hurt, 49ers former teammate Patrick Willis has retired and Daryl Washington from Arizona cannot remain out of trouble for a long enough period of time to earn the award.
San Francisco 49ers Colin Kaepernick
The San Francisco quarterback is +4000 to win the award. The 49ers had a terrible season last year according to many standards and that is why two players on the same team easily could be in the running for the award.
Kaepernick's season in 2014 was miserable. He trained during the offseason with Kurt Warner, and wants to return to the spot of being one of the best quarterbacks in the game.
If he is able to land passes for long yardage to the likes of Vernon Davis and Torrey Smith his name will be called more and more on highlight reels. He has a new head coach and new offensive coordinator and the two will likely get more out of Kaepernick than Jim Harbaugh did last season.