Vernon Adams Now an Oregon Duck and Other Important News
August 15, 2015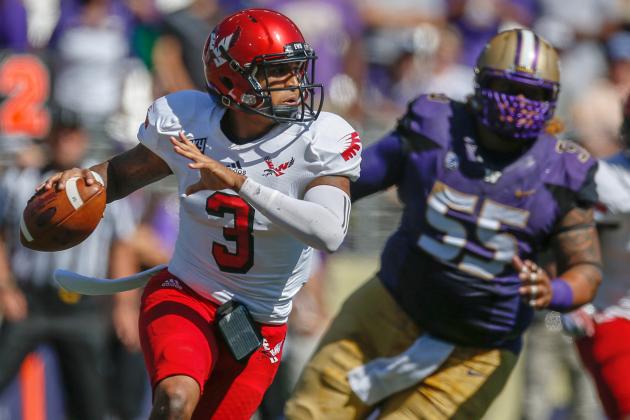 Much of the betting spotlight has been put on the NFL the past two weekends with the preseason starting. Nevertheless, college football teams are practicing and preparing for their seasons, which will kickoff for the majority of teams in three weeks.
Below is a list of things that have taken place of late in college football with different players that could help the bettor make a more educated decision at the betting window.
Vernon Adams
Adams passed a Thursday math test at Eastern Washington, which means he has now graduated from the school and is now eligible to play this season with the Oregon Ducks.
It is expected that Adams will be the Ducks starter, although his lateness in joining the team might make him miss the starting role for a week or two into the season.
Adams is an exciting playmaker who against Washington one season ago had 475 yards passing and 7 TDS.
In an ironic twist, Eastern Washington will open its season September 5 against Oregon with the Ducks listed as a 35-point favorite.
Marquez North
The Tennessee wide receiver sprained a knee in practice and will miss a week of practice. A report released earlier said he was out for the entire season, which was false.
Marcus Jackson
The Tennessee offensive guard who has started 17 games injured his arm in practice and could miss the entire season.
Duke Williams
The wide receiver for Auburn was reinstated on Thursday to the team after missing practice for five days for a disciplinary issue. He has been ranked as the No. 1 prospect for wide receiver for the 2016 NFL Draft.
Ed Davis
The linebacker for Michigan State was lost for the season this week to a season ending injury. The loss is huge for Michigan State. Last season Davis had 58 tackles and seven sacks.
Korrin Wiggins
The junior defensive back for the Clemson Tigers tore an ACL and is lost for the year.
Cordell Broadus
The son of Snoop Dog the rap icon quit football at UCLA this week.