2014 NFL Trends That Could Make A Difference
August 17, 2015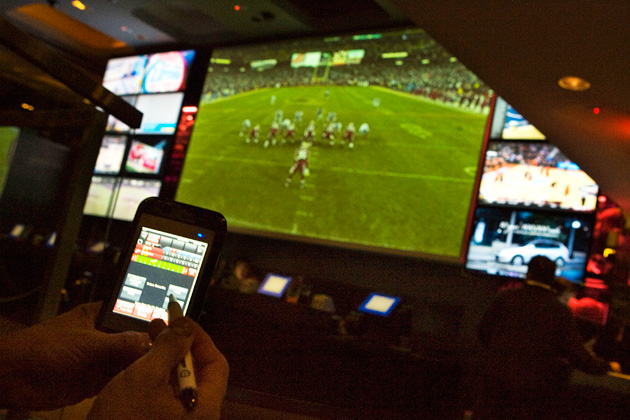 Last season in the NFL, there were many trends. If history of prior seasons, especially this past NFL season is not studied, there could be doom for many NFL bettors.
After sifting through a bundle of 2014 stats, odds, home and away and many other scenarios, this is what surfaced that could help bettors make better choices.
Home teams were 152-109-1 straight up or 58%.
Home dogs were 43-37 ATS or 53.8%
Home dogs versus opponents coming off two straight wins ended up 21-7 ATS or 75%.
Points have increased. Six games had one or more team reach the 50-point threshold, which crushes historical averages of just 2.5 per season.
Teams recorded 40 points or more on 37 occasions last season eclipsing a historical average of just 22.5 times.
Home dogs who were getting -3 or more against non-conference opponents and a winner of two straight games were 9-2 SU and 11-0 ATS.
The OVER cashed 59% of time or 23 of 39 times when the posted odds total was 50 points or higher.
Teams that came back from playing in London receive byes the next week. The following week when back in action and playing home, they were 4-1 ATS.
On a separate note, the NFL rules committee approved a new PAT rule for the 2015 season. The ball is now to be placed on the 15-yard line for all points after attempts.
The rule change does not change much when you look at it closely. There is not an NFL kicker incapable of a booting that kick time and time again. Of course, if there were a blizzard or driving rain that was falling sideways then it could affect the kicker's chances of making the kick. However, other than something like that taking place, point spreads should not be adjusted due to the PAT rule, leaving the overall odds on each given week in the NFL unaffected.