Heisman Trophy Odds Updated by Sportsbooks
August 18, 2015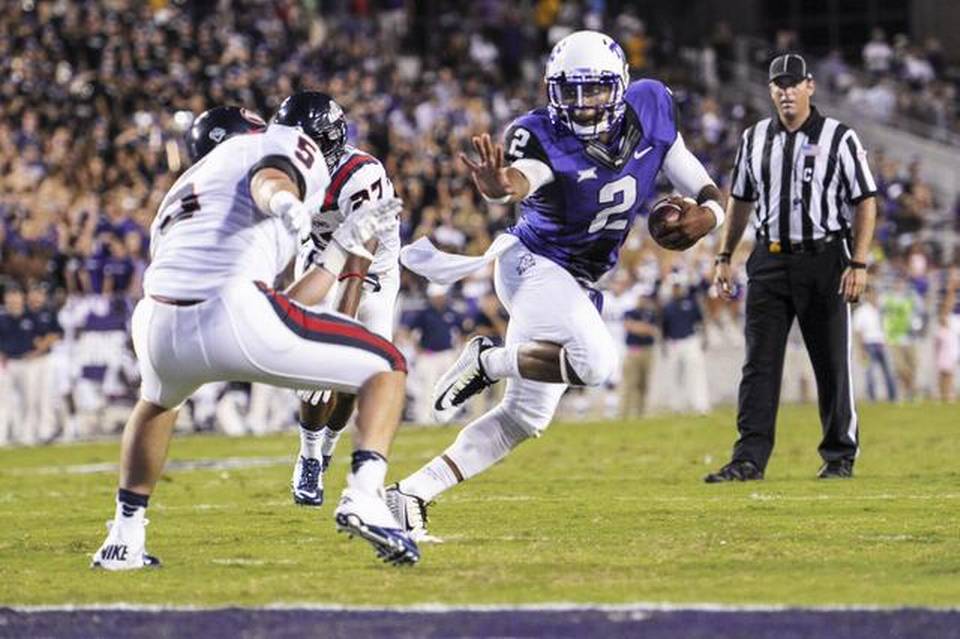 With just over two weeks remaining until the kick off of the college football regular season, that are loads of props as well as futures at the best sportsbooks online. Bettors have an array of choices to make from betting on national champions to conference winners and from leading rushers to leading tacklers.
Listed here are a few of what this writer considers the best lines available on sportsbooks online. No names of sportsbooks are listed, but these lines can be found at what are considered the top sportsbooks available.
Heisman Trophy
Leading the way as he has during the entire offseason is TCU quarterback Trevone Boykin at 9 to 2. Ezekiel Elliott a running back for Ohio State is available on some sites for 7 to 1. Following Elliott is J.T. Barrett a quarterback for Ohio State at 9 to 1 and Cardale Jones a second quarterback at Ohio State at 16 to 1.
Braxton Miller who at one time was the starting quarterback at Ohio State before a shoulder injury is 20 to 1 to win but at wide receiver, where he will play this season.
Other players in the mix include Mississippi State quarterback Dak Prescott, LSU running back Leonard Fournette and Nick Chubb a running back for Georgia.
Big 12 Champion
The best bet available is on TCU at +175 to win the Big 12 crown. Baylor on certain sites is as low as +260 with an average of +275. Oklahoma is sitting at +520 to win the conference title.
SEC Champion
The best price available for the SEC champion is Alabama at +250, but many football observers like Auburn's chances.
Bettors should keep a close eye on the props and futures available for college football as they are always being updated due to injuries or coaching decisions.
The season is quickly approaching and getting your props and futures bets as soon as possible will give you the best possible chance to come out ahead.