NBA Futures Have Cavs On Top with Spurs and Warriors Close Behind
August 21, 2015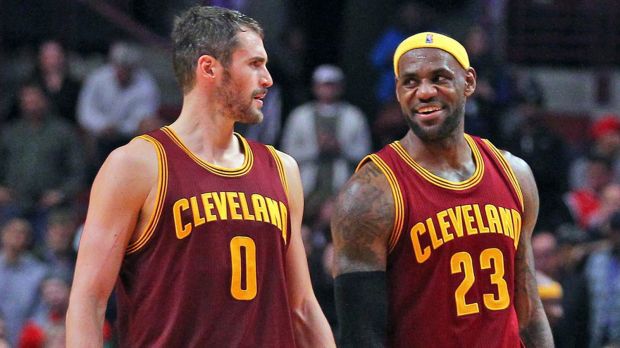 As Major League Baseball's regular season winds its way to a close, the NFL and college football season is preparing to begin. However, odds makers are still tweaking the future boards for the NBA giving bettors great choices for who they believe can give the favorites, the Cleveland Cavaliers, a run for their money.
LeBron James and the Cavaliers are the current odds on favorites for an NBA title in the 2015-16 season. The Cavs fell short this past season losing to the Golden State Warriors in the NBA Finals, but they will come out strong, with healthy players looking to take the title.
Cleveland has the sports' best player in James and his supporting cast led by Kevin Love and Kyrie Irving will be tough to beat if they can stay healthy.
The Cavs are currently between +225 and +300 to win the title depending upon the sportsbook you choose.
In the Cavs way though are a number teams.
One such team is the reloaded and stocked San Antonio Spurs. They Spurs currently are sitting anywhere between +300 and +400 to win the NBA title.
Odds maker have put San Antonio here in place of Golden State because of Gregg Popovich the Spurs head coach.
The Spurs have the league's best coach and returning will by Tony Parker, Manu Ginobili, Tim Duncan and Kwahi Leonard. Add to that the likes of LeMarcus Aldridge and David West and the Spurs look tough. With Aldridge and the ageless Duncan in the paint, together, you bet your bottom dollar San Antonio will be tough to beat.
Golden State cannot be counted out. They ran the table this past season taking the top spot in the conference and the league during the regular season and followed it up with an NBA title.
The team is almost identical to last season, which gives them another season of playing together and another season of maturity for players such as Klay Thompson and reigning MVP Stephen Curry.
This could be a great season for the NBA with the number of talented teams in the league.