Futures: Darkhorse Picks for NFL Most Valuable Player
August 22, 2015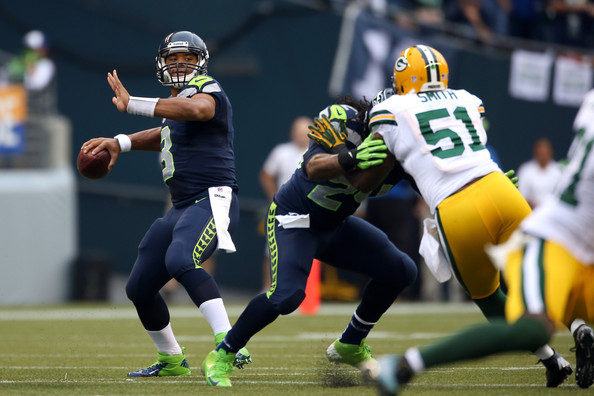 Making future picks in the NFL can be tough as injuries could take place during the season, suspensions and many other unforeseen factors.
Nevertheless, the futures board for the NFL is a very popular place for bettors. One of those futures props is the NFL MVP Award.
Forecasting who will win the NFL MVP should not be all that difficult. In 7 of the past 8 seasons only three players – Tom Brady, Peyton Manning and Aaron Rodgers – have won the award.
Given the odds against any one player beating the field in the MVP race, placing a bet on chalk could give a solid return.
For example, the reigning NFL MVP Green Bay quarterback Rodgers is the favorite to repeat this year on most sites at +300.
However, if you want a player vs. the field bet, where each choice is a long shot, it would make more sense to win a lottery ticket. Of course that does not mean you blindly put your faith with odds of +5000 on Cincinnati's Andy Dalton.
However, using historic data a short list of possible winners can be found.
The first important choice is to choose a quarterback. The award has been won 18 times by a running back, but the ground game has become marginalized and most backs cannot accrue the needed stats to win the award.
A running back needs a season of historic proportion to win such as Adrian Peterson in 2012 or LaDainian Tomlinson in 2006.
Do not worry about wide receivers as not even Jerry Rice could win one in his career.
Another idea for a darkhorse would be taking a newcomer. One choice that comes to mind quickly would be Andrew Luck. However, with the second best odds at +500 there is better value elsewhere.
To win the quarterback needs to be on a team that wins 10 or more games. Since 1997 and Barry Sanders, no player on a team that won fewer than 10 games and not reached the postseason has won the MVP.
Two darkhouse Picks for MVP: Russell Wilson at +800 and Ben Roethlisberger at +1000.