Two Teams That Could Upset Ohio State and Alabama
August 25, 2015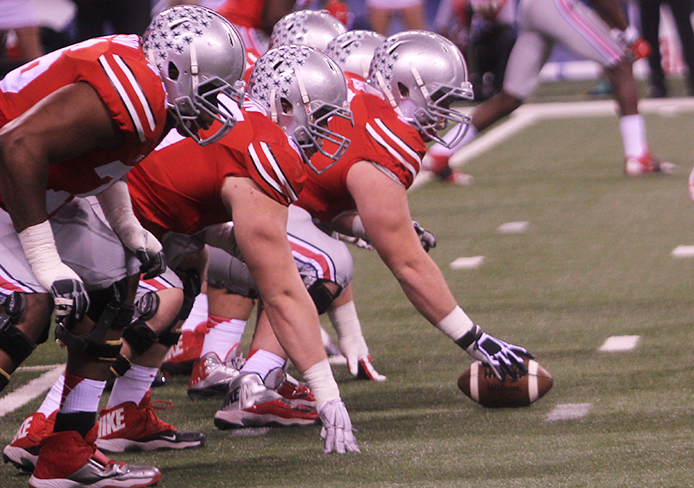 Two of the most popular teams with the college football betting public are the Ohio State Buckeyes, the defending national champions and the Alabama Crimson Tide, the team that has won more national titles than any other in the past 15 years.
Both have strong odds of winning the national title, both could wind up in the College Football Playoff and the eventual national championship game. However, along the way there are a few teams that could upset the two teams. The big question is who are those teams. Let's take a look at a couple.
Michigan State Spartans
The Spartans are priced at +2800 to win the national title. The Spartans play Ohio State in what will be the toughest regular season game on the Buckeyes schedule this season. Michigan State has an extremely experienced quarterback in Connor Cook. The Ohio State crowd will not succeed in intimidating Cook.
Last season the Spartans defense was buried by the offense of the Buckeyes. That means Michigan State's defense will come out ready to redeem themselves.
On offense, Michigan State will pound the line between its tackles, but can go out wide to skill positions as well. This could be an upset, if Ohio State does not come prepared.
Auburn Tigers
The best chance of upsetting Alabama will be when they face the Auburn Tigers who are currently +850 to win the national title.
The game will be played at Auburn and the last time it was at Auburn the Tigers won in a thriller on a blocked field goal return for a touchdown.
With Alabama still not 100% certain who their starter will be at quarterback, the Tigers have Jeremy Johnson who started as signal caller once last season, but has game experience over Alabama's possible choices.
With the crowd behind them and an offense that can pound it into the line or go over the top, Auburn has the best chance of any team of upsetting the Crimson Tide this season.