Line Moves in Four Week 1 College Football Games
August 27, 2015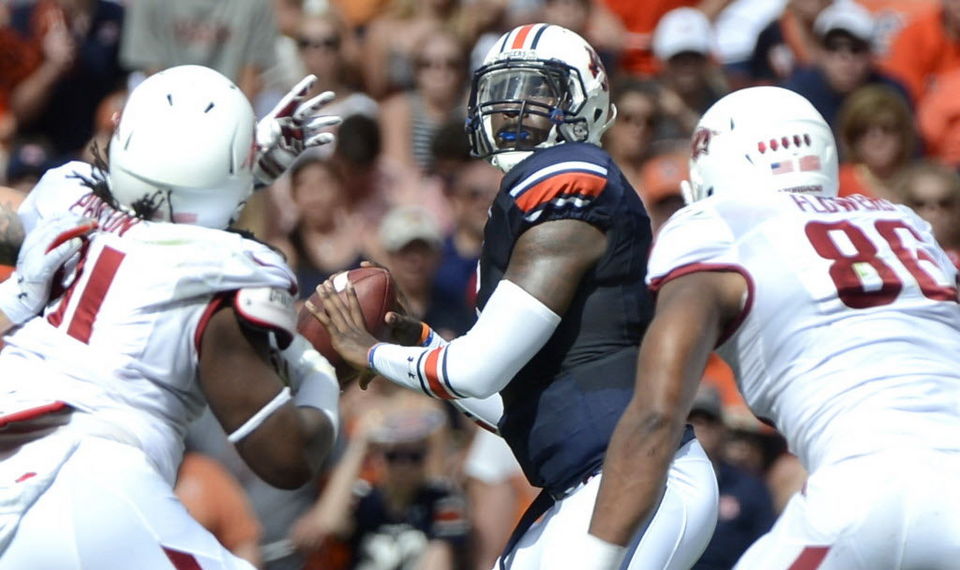 The opening kickoff of the 2015 college football regular season is a week away. A number of games that first weekend have seen some movement on the betting lines. Here is a look at a few of those games.
Auburn vs. Louisville
This game will be held at Atlanta's Georgia Dome. The line on this opened with Auburn as 10.5-point chalk but it quickly was bet up to -11 and in some shops to -11.5. However, this week, it was bet back down to the original -10.5. The total has remained steady on most sportsbooks at 58.5.
Ohio State vs. Virginia Tech
In early June, prior to any shops posting game numbers, one single shop had Ohio State -20.5. However, when a number of shops posted the line it opened Ohio State -13. However, four players including Joey Bosa an All-American linebacker for Ohio State have been suspended for the game. That was announced July 30 and the line quickly dropped to -10 and has stayed there.
Stanford vs. Northwestern
Sportsbooks opened with Stanford -11.6 back near the end of July. That number was up to -12 in early August and -12.5 on August 8. It has stayed at that line since with the point total at 45, which is the week's second lowest, as only the Penn State at Temple game is lower with 39 points.
Baylor vs. SMU
This game opened in late July with Baylor as 33.5-point chalk for a road trip to SMU. That has climbed steadily since that time with it moving up to 34 at the end of July, then up another half point to 34.5 August 6, prior to topping off at 35 August 19.
A couple of online books have the game at -35.5. Last year during its home opener, Baylor crushed SMU 45-0, as a 34-point favorite.