Two College Football Teams Betting Public Will Over Value This Season
August 28, 2015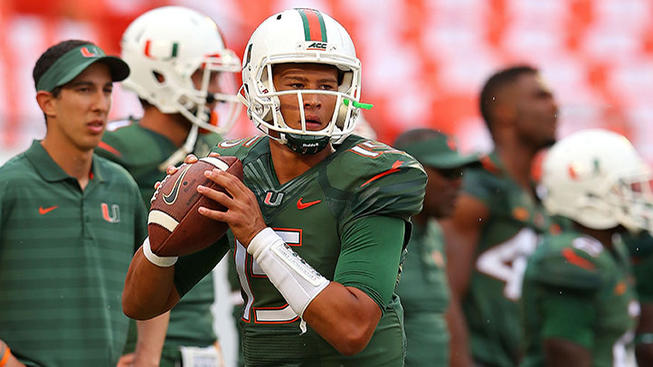 Professional handicappers and bookmakers will pay little and often time no attention to the national rankings made by the media. However, it is almost everyone else who does.
On many occasions, big name teams are overvalued while the gridiron programs not in the public eye provide wagering opportunities.
However, first things first, today the topic is overvalued and here are two teams that the betting public will most certainly overvalue.
Miami-Florida
The Miami Hurricane spent decades amongst the consistent contenders for the national championship of college football. However, of late, the school has had a revolving door of coaches and none since Jimmy Johnson has sustained success for more than two or three seasons.
The current head coach Al Golden will be no different. In 2012, they were 7-5 but won the ACC Coastal Division. In 2013, they were 9-4 but lost their bowl game.
His recruiting has been exceptional but the players have not produced on the field and that is the coaches' fault. This season many key players are gone.
Seven of their games against teams like Nebraska, Clemson, Georgia Tech as well as Pitt will be tossups.
Last season the Canes were only 5-8 ATS.
USC
Many people are not happy with USC head coach Steve Sarkisian. It seems since becoming head coach of the Trojans he has made some poor judgment on the field and many argue off the field as well.
Starting the season, USC is favored in eight games. Blowout victories should not be any problem in some wins. However, when direction is needed by players in tough matchups such as against Arizona, Stanford, Oregon, UCLA and Notre Dame, a lack of coaching leadership could take its toll.
In five seasons with Washington, Sarkisian failed to establish a winning attitude and strong program. That school should have been one of the best in the nation. He will come up short in USC as well, but the public might find out the hard way.