Toronto Blue Jays Move Up in World Series Futures
September 1, 2015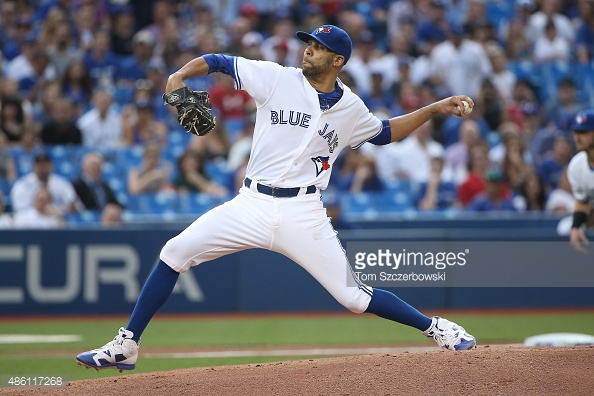 Sportsbooks on line and in Vegas have released the latest World Series futures with the Toronto Blue Jays getting a great deal of respect.
The move up the futures board by the Blue Jays highlights the futures moves for the World Series this past week.
In the American League Toronto's swept last weekend over the Los Angeles Angels lowered their futures for the World Series to 5 to 1 from 7 to 1 making them just second behind the Kansas Royals who have odds of 7 to 2 to win.
Up to Monday's games, the Blue Jays were 8-2 over their past 10, but have to play opponents in the AL East 10 of their upcoming 13 games, including a road series of four games against the New York Yankees.
Houston has moved to 9 to 1 from 12 to 1 to win this year's World Series, despite losing to Minnesota 2 out of 3 games during the weekend.
Odds to win the AL pennant for Houston moved up just a bit to 9 to 2 from 4 to 1, despite their World Series odds shortening.
Other AL movers included the Yankees from 10 to 1 to 12 to 1 and the Texas Rangers moved to 16 to 1 from 20 to 1 after winning 21 of their past 30 games overall.
In the National League, the New York Mets climbed up the board to 6 to 1 from 7 to 1. The Mets play five straight series starting this week against NL East opponents with all but one opponents having records below .500.
The Dodgers fell to 7 to 1 after going 10-10 over their past 20 games played. They are 4 ½ games in front of the San Francisco Giants.
The Dodgers face a foe in the NL West in every series but one to close their regular season. The odds to win the NL pennant for Los Angeles dropped to 3 to 1 from 7 to 2.
2015 WORLD SERIES ODDS
ROYALS 7 to 2
BLUE JAYS 5 to 1
CARDINALS 6 to 1
METS 6 to 1
DODGERS 7 to 1
ASTROS 9 to 1
PIRATES 10 to 1
YANKEES 12 to 1
CUBS 14 to 1
RANGERS 16 to 1