Two Dogs to Take to the Bank
September 3, 2015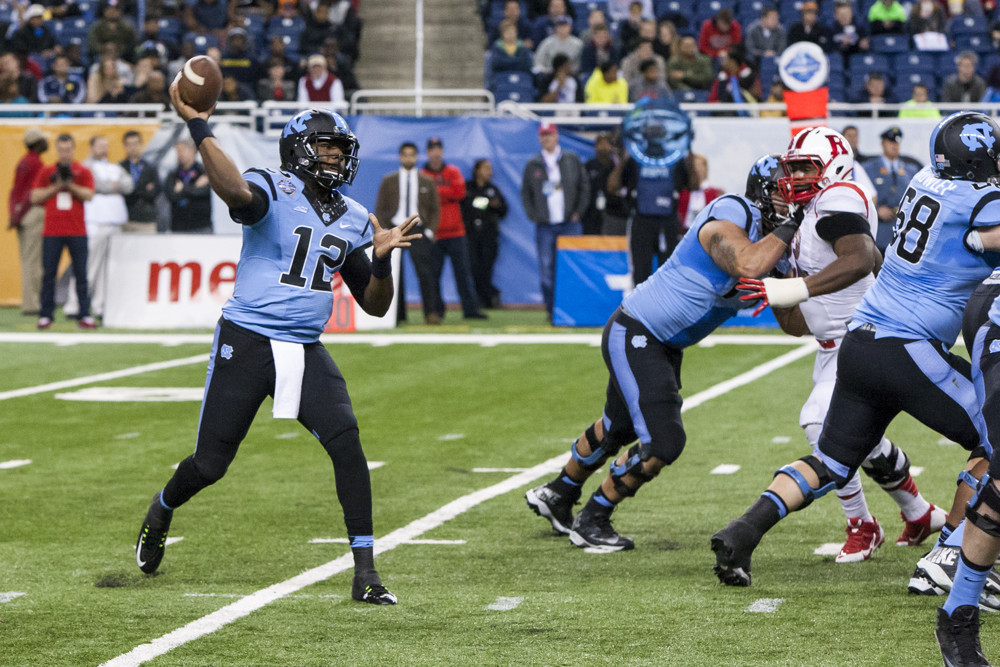 The day has finally arrived. College football kicks off its 2015 regular season today with a number of games, followed by others on Friday and a packed Saturday schedule.
There are a number of possible underdogs that look good on Thursday's schedule but two come to mind quickly.
South Carolina vs. North Carolina
The current line has South Carolina as 3-point chalk, with the point total sitting on 64.
The offense for UNC returns almost intact from last season and it was strong then and could be stronger this season. The defense is another story, but much of that group also returns, which should make it improved over last season.
South Carolina lost most of its offense from 2014. The Gamecocks will likely have problems scoring points early this season and will have to look to a subpar defense to keep games close.
While South Carolina is likely to have problems scoring, the North Carolina offense will not. This is a big year for South Carolina coach Steve Spurrier, but the Tar Heels have a talented coach in Larry Fedora who will lead the team to not only a win against the spread but an outright one as well.
Ohio vs. Idaho
The current line has Ohio favored by 7.5 points with the over/under point total sitting on 58. Teams coached by Frank Solich are strong fundamentally but have trouble often times with scoring points. Last season, the Ohio Bobcats averaged only slightly over 20 points per game. The entire offensive line for Ohio returns though last season it was not all that strong. The skilled positions on offense have some talent, but lack any standouts. Defensively, the line was strong last season, but only one starter returned.
Idaho is not the type of team that strikes fear into opponents. The Vandals however have pulled off an upset or two at home in Kibbie Dome.
This is Paul Petrino's third year at Idaho and fans are looking for more success. If the Vandals can keep their turnovers down it will do much better in the long run.
The spread of 7.5 points is too much for a road team with such a weak offensive force.
The lean here is Idaho +7.5.