SEC Loaded with Talent With Alabama, Auburn and Georgia at the Top
September 4, 2015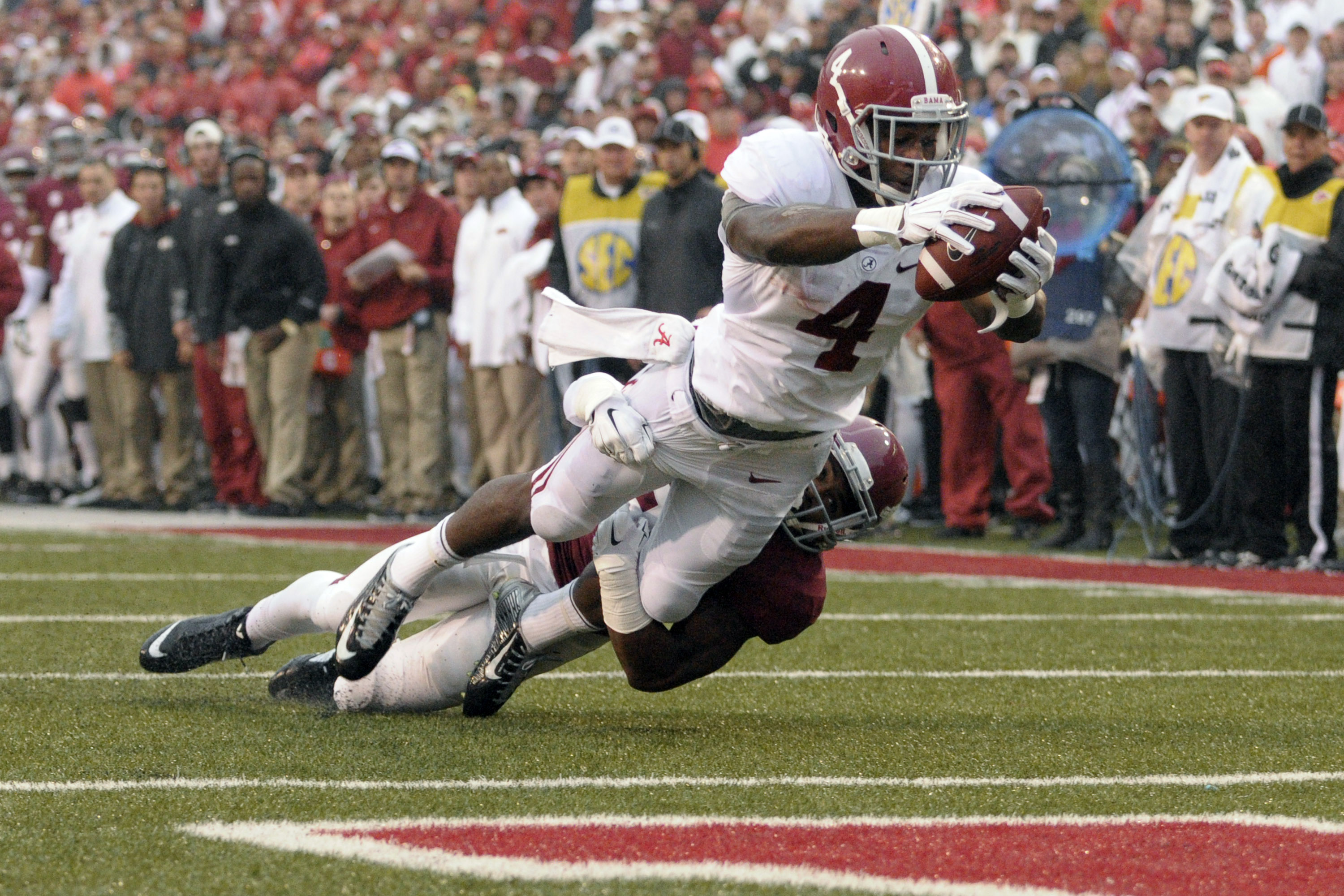 The college football season has started. The toughest conference of the Power Five conferences will be a dogfight from the start. Eight of the first 20 teams chosen to win the national title this season were from the Southeastern Conference, considered the best conference from top to bottom of any in the nation.
Despite a poorer than usual season last year and even worse results during the bowl season, the SEC has not gone away it is at the top of college football.
Separating the conference into levels of talent is difficult since there is such an abundance of talent spread across the two divisions and the entire conference.
Alabama will be the class of the West and the conference. Even though the Crimson Tide is entering its season with a win total of less than 10, the Tide is still the favorite to win the conference.
Following Alabama, Auburn, Georgia, Ole Miss and LSU all figure to be battling for the title, while Tennessee and Arkansas attempt to move up from being competitive in SEC games to competing and having an opportunity to reach the top.
Last season, during December and January, the SEC disappeared. TCU trounced Ole Miss. Ohio State was simply superior to Alabama, Auburn, LSU and Mississippi State all were losers in bowl games as well.
The big problem with the conference's regular season is somebody must lose each week. If the conference had 14 excellent teams not all of them would be 5-4 or worse. There will be peaks that some teams enjoy and valleys that others find themselves in.
The Top Three are expected to be:
Alabama
Win Total: 9.5
SEC Title: 9 to 5
National Title: 7 to 1
Auburn
Win Total: 8.5
SEC Title: 7 to 2
National Title: 15 to 1
Georgia
Win Total: 9
SEC Title: 5 to 1
National Title: 20 to 1