Overturned Brady Suspension Leaves Bookmakers in the Middle
September 5, 2015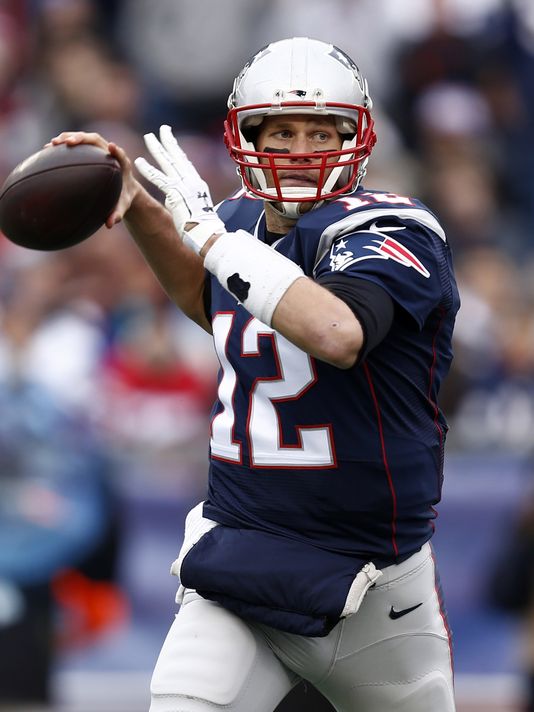 The New England Patriots were moved back from 3-point to 6.5-point chalk at offshore books and in Vegas after a judge overturned the NFL four game suspension of Patriots star quarterback Tom Brady.
The line is as high as -7 on some books. The point total was pushed up as well with it moving to 51 from 48.5 on some sites and 50.5  from 49 on others.
The saga of Deflategate has now put many bookmakers in a difficult situation. It resulted in a large amount of middle where bettors can now win on both sides of the NFL opening game of the season Thursday September 10.
The opening line for the game was New England -6 with a point total of 53. As soon as the NFL announced Brady's suspension, the lines were dropped to -3 with one or two even reaching -1. Things settled at -3 for most books while the appeals process took place.
Some books took a large sum of money on New England at -3 so with the line moving back to -6.5, it created what books makers call a potentially ugly middle next week. The books will need Pittsburgh to come through and cover.
The pattern of betting shows that large bets were made on New England even though Brady was suspended, while others but smaller came in on Pittsburgh.
For the most part bettors (80%) have put their money on the Patriots, but the number of tickets for the Patriots is only 49%.
Another issue the books would have preferred to move around is the win total. Many books adjusted New England to between 10 and 10.5 for wins. That means if the season ends with New England 10-6, then all OVER or UNDER 10 better are pushes while bets on UNDER the 10.5 would be payouts.
Odds for New England to win Super Bowl 50 were trimmed to 9 to 1 from 12 to 1.
Other Games affected by Brady Suspension
Week 2: Patriots vs. Bills
Suspension: Bills -2.5
Reversal: Pats -1
Jaguars vs. Patriots
Suspension: -8.5
Reversal: Pats -11
Patriots at Cowboys
Suspension: Cowboys -3
Reversal: pick 'em