Seven New Complaints for Payouts on ZenitBet
September 8, 2015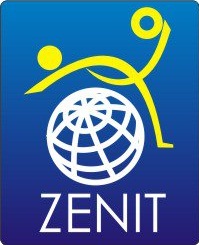 Seven new complaints have been entered against ZenitBet Sportsbook by players who are owed over $17,450 and have waited over 30 business days to be paid.
The full amount owed by the sportsbook is more than $43,650 to 28 of its players. ZenitBet has been placed on the blacklist at a D- on many sportsbook rating sites and could drop as far as an F if the players are not paid quickly.
Players are felling frustrated as well. One of the player owed money has said that the oversight body handling this sportsbook in Montenegro did not answer him when he filed a complaint.
Players yet to do so have been urged to submit a complaint form outlining what the complaint is.
One of the ZenitBet players said through a post online that in 2014 he registered at the bookmaker and started to play.
The first time he ordered a payment was in February of 2015. The payment was refused by ZenitBet and his account was blocked 60 days according to one of ZenitBet's rules.
After the block of 60-days expired, the player went back to the bookmaker to a payout and was given a message that said he needed verification for his account.
He sent in a notarized copy of his passport to a supplied address.
After that, he was given two payments during May – one on May 7 and the other May 25 in the amounts of 14.932 rubles and 14,900 rubles respectively.
However, following that, ZenitBet has not paid any further payments and over 63,500 roubles remained in the bookies hands.
He currently has the equivalent of US$2,300 and ZenitBet is not answering his calls or emails, while at the same time e-gambling in Montenegro is not answering him as well.
Players are requested to proceed with caution of playing on this sportsbook or if trying to pick a new sportsbook to wager with.