Super Bowl 50 Futures: Oakland Raiders Popular Long Shot
September 9, 2015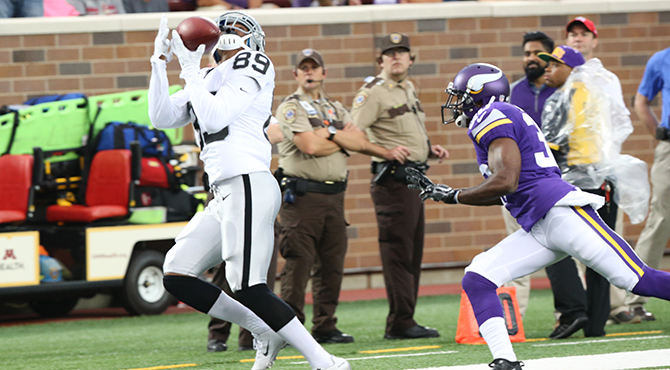 The NFL regular season starts today and each team is looking to reach its own predetermined goals. At the same time, sports bettors are preparing their futures picks before the kickoff of tonight's opening game.
One of the most popular picks on the futures board is for the Super Bowl.
Everyone loves a long shot and that long shot to win the Super Bowl is the Oakland Raiders. Do they realistically have a chance? No is the logical answer.
Yet, the Raiders are receiving an incredible amount of action on the futures boards at offshore books and in Vegas. Before you wonder what is wrong with bettors, this is not unusual at all. In fact, this takes place each year.
The Raiders opened with odds of 250 to 1 to win Super Bowl 50 and are now at 50 to 1 on many sites. On others, the Raiders opened at odds of 300 to 1 and have been shortened to 100 to 1.
At this point in time, Oakland is close to or is the biggest liability in the Super Bowl for many sportsbooks.
The public bettor loves to go for the grand slam by attempting to win big on a tiny wager.
For a very small investment that could return a large sum, public bettors are willing to lay the money on the line for a shot at glory.
Football insiders have said the Raiders will be an improved team this season, but no one realistically is giving them a chance to win Super Bowl 50. They have added top wide receivers such as Michael Crabtree and Amari Cooper and Derek Carr should turn out to be one of the better quarterbacks in the league one day. However, their day is not today nor tomorrow but next year or more likely even further down the road.
Following the Raiders, the teams that would hurt the sportsbooks the most are the Chargers and Lions.
The top five NFL teams as far as liability to most sportsbooks are the Raiders, Steelers, Broncos, Lions and Eagles of course that varies due to where the sportsbooks location is and where it is marketed most.