Updated 2015 Heisman Trophy Odds
September 10, 2015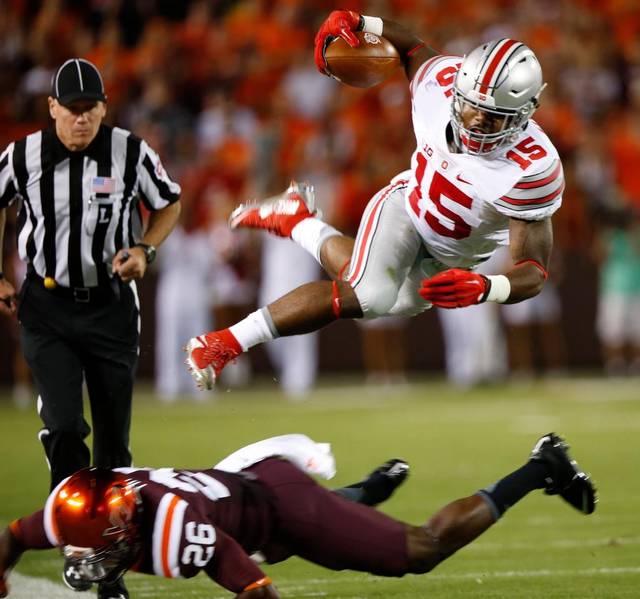 With one week of college football in the books, odds makers have an updated Heisman Trophy odds list for the top ten players currently vying for that coveted honor.
While both Ezekiel Elliott from Ohio State and Trevone Boykin from TCU remaining the two favorites, a few other names entered the fray after having very strong opening weeks.
Alabama's Derrick Henry looked strong at running back, while Cardale Jones showed why he led Ohio State to three late victories and the national title and true freshman Josh Rosen from UCLA showed why his coaches did not want to redshirt him.
Elliot's odds remained at 7 to 1 to win the trophy even though he averaged a whopping 11.1 yards a carry against Virginia Tech. However, he will have to have more than just 13 touches – 11 rushing and 2 receptions – if he wants to stay the favorite. It might be tough though because of Jones at quarterback and now Braxton Miller at wide out and running the ball as well.
Boykin saw his odds slip from 6 to 1 to 7 to 1 after having just a so-so opening week. He scored twice – one pass and one rush, but the game was much closer than expected and the scoring for the Horned Frogs much less than anticipated.
Nick Chubb the Georgia running back saw his odds shortened from 11 to 1 to 9 to 1 after a game of 120 yards rushing and two TDs. He should run all over Vanderbilt this week after averaging 9.8 yards a carry last season against the Commodores.
Henry saw his odds shortened to 10 to 1 from 14 to 1. The Crimson Tide running back was one of the biggest movers up for the week. He had 147 yards in the ground.
Jones the starting quarterback at Ohio State saw his odds move as well from 14 to 1 to 10 to 1. Just being named the starting quarterback boosted his chances of winning the Heisman
The long shot who now has the tenth best odds to win is Rosen. The freshman show his odds move from 40 to 1 to 20 to 1 in just one week. He completed 28 of his 35 passing attempts for 351 yards with NO turnovers against a defense in the Power Five.