Late Pittsburgh Score Noted By Broadcaster Al Michaels
September 11, 2015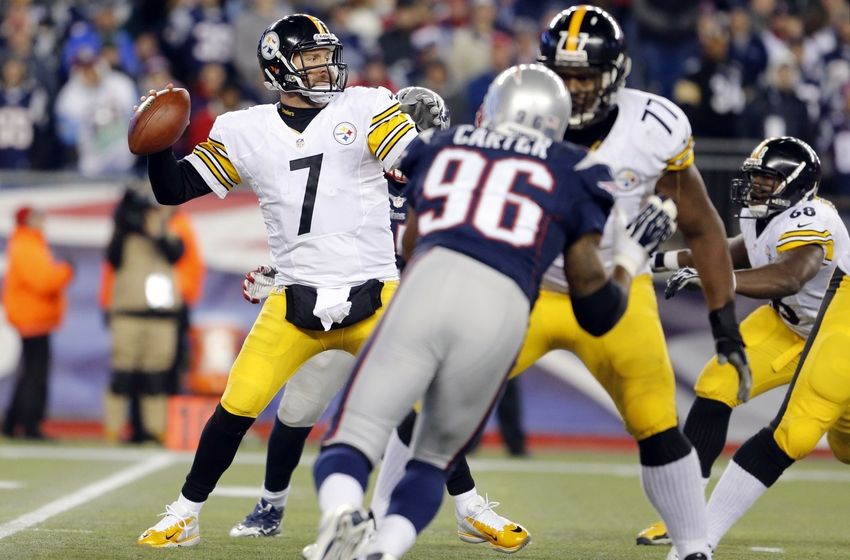 A late touchdown pass from Ben Roethlisberger to Antonio Brown in Thursday night's opener for the Pittsburgh Steelers looked meaningless to some but was far from that for many others.
Following the extra point by Josh Scobee, the lead by the Patriots was 28-21. On nearly all sportsbooks online or in Vegas, the point spread for the game was New England -7, which meant that every bet refunded.
None of that was lost on Al Michaels the play-by-play announcer for NBC who was televising the game.
There are a few things in play at this time, Michaels said following the touchdown by Brown, and a few people who are interested more than just tangentially, he added.
Michaels commented that a few ooohs and well as aahs could be heard across the country when Scobee booted the extra point.
So, Michaels concluded it makes it a seven-point difference with only two seconds left in the fourth.
Michaels then took the time to correct Cris Collingsworth his broadcast partner who characterized the late touchdown as coming during garbage time.
Michael's said it is not garbage time for certain people, it is a way to keep an audience tuned in until the last play of the game.
Early bettors for the Patriots were able to cash as the first point spread originally was Patriots -6 before the line was lowered to -1 when the possibility occurred that Tom Brady might be suspended for four games to start the season.
As for total points, the touchdown by Brown was not sufficient enough to make the OVER bettors winners, as the total was between 50.5 and 51.5 and the teams scored a combined 49.
A number of viewers already had tuned out but those with action on the outcome of the game were sitting paying very close attention to each play down the stretch. That is what makes betting on sports so fascinating.
The Steelers and the OVER bettors were pleased with the late score as it covered their spread, but are likely upset at Scobee for missing two field goals which could have made them winners on both the spread and the points.