NFL Week 1 Injuries Could Impact Some Games
September 12, 2015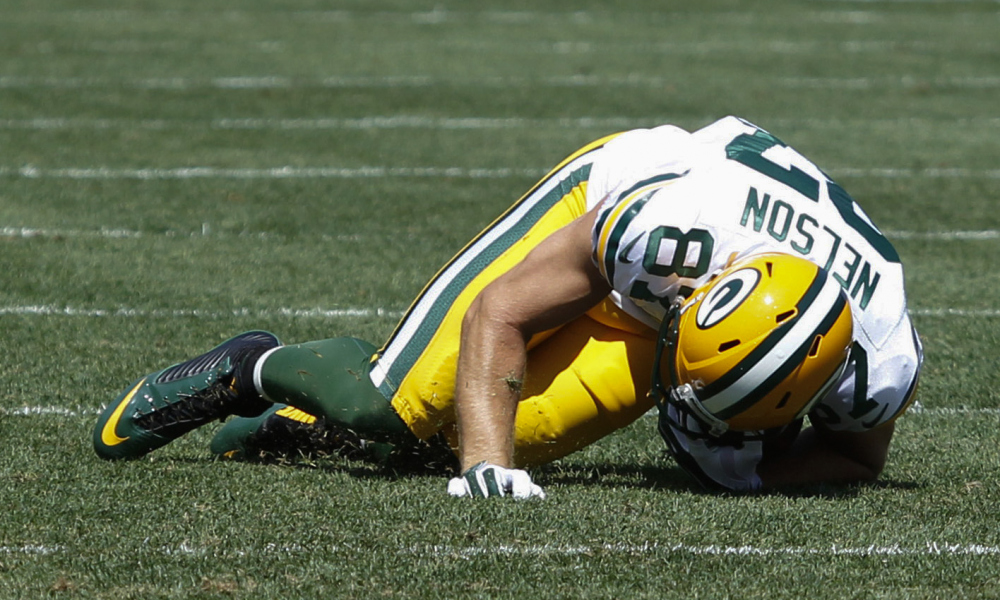 NFL Week 1 has arrived with one game in hand and the rest to follow Sunday and Monday. With the first week of the NFL regular season, comes the first week of injury reports for teams.
Not many NFL injuries impact a betting line. It usually takes a top quarterback or another one of the elite skilled position players to cause any shift in point spreads.
However, in Week 1 there a couple of games that fit that mold.
Green Bay vs. Bears
Most sportsbooks believe the loss of Jordy Nelson would be a 1-point movement. Odds makers adjusted the Packers Super Bowls odds when the receiver when down hurt to 6 to 1 from 9 to 2.
The spread for Green Bay against Chicago also was cut from the injury from -6.5 to -6. However, a great deal of money has come in on Green Bay and the spread is back up to -7.
With Randal Cobb and Davante Adams anchoring the receivers and the midweek signing of former Packers start James Jones, the Packers should be fine.
Kansas City vs. Houston
The Houston Texans are favored by 1 point with the point total sitting on 41.
Arian Foster the talented Houston running back suffered a groin tear during preseason. Since 2009, Foster has been the offensive cornerstone as the quarterback has struggled to find any consistency.
Sportsbooks picked up on Foster's injury and Houston went from -1.5 chalk to pick 'em.
Since 2009, with Foster in the lineup the Texans are 43-20 straight up and 7-20 SU with him out of the lineup or not getting a snap.
Some people believe Foster might be back as soon late September.
Other Injuries Week 1
The New York Jets will be minus Geno Smith, but his impact as a starting quarterback on the line is almost non-existent. The Jets will start former Buffalo QB Ryan Fitzpatrick in Smith's place. Little movement took place when word was released Smith was out for six weeks.
LeSean McCoy should start this week for Buffalo, but the Bills remain a dog of 2.5 points versus the visiting Colts.