Bettors Beaten as Teams Rally in Final Seconds
September 14, 2015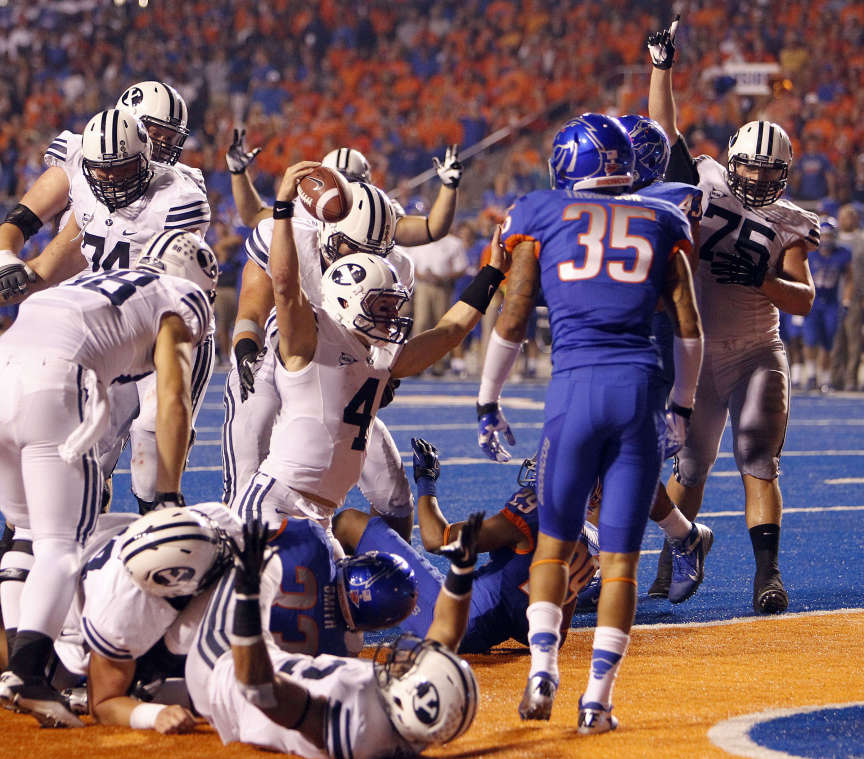 Boston College embarrassed Howard this past weekend by 76 points. However, those who took the Eagles were not able to cash in their tickets thanks to a little known mercy rule.
However, that was only of a number of bad beats bettors in college football suffered this past Saturday in Week 2 of the regular season.
Gamblers were traumatized by late scores and comebacks by a number of different teams.
Notre Dame won their game but lost their quarterback. The Fighting Irish rallied to beat Virginia 34-27. The finish was nothing short of spectacular.
Virginia trailed 26-21 and had the ball on Notre Dame's 36, with just over two minutes remaining. A pass to the tight end got the ball to the one and a play later the Cavaliers took a 27-26 lead.
With 1:54, left Notre Dame drove the field with DeShone Kizer the backup quarterback. With 20 seconds to play, Notre Dame's Kizer threw a touchdown from the 39-yard line to win.
LSU defeated Mississippi State 21-19. At one point, the Tigers led 21-6 but let the Bulldogs back in the game. The Tigers were favored by 3 points so the LSU faithful missed an opportunity.
BYU was trailing Boise State 24-21 with only 54 seconds remaining. The ball was on Boise State's 35 and it was fourth and 7. Tanner Mangum the BYU quarterback heaved another Hail Mary that was caught in the end zone by Mitchell Juergens.
BYU with the score was covering, but the game was UNDER. However, BYU intercepted a Boise State pass and returned it for a TD to put the game OVER in just two plays.
The Boston College Eagles were favored in their game on Saturday by 44 points. Boston College was up 63-0 at the half.
Since the game was so non-competitive, both teams agreed to shorten the second half to two 10-minute quarters.
That made the game non-official in sportsbooks' rules and thus it was a push and no one won.