Sportsbooks Take a Beating in NFL Week 1
September 14, 2015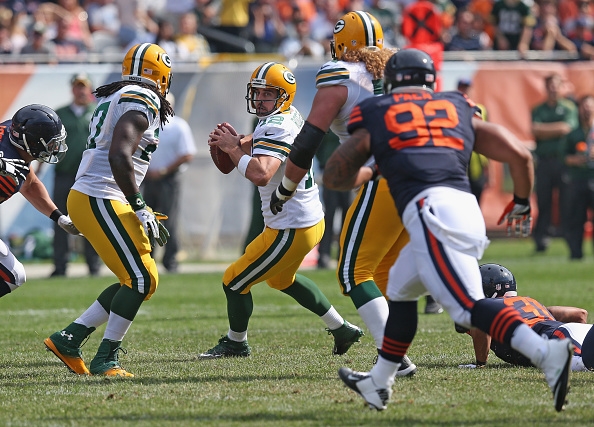 Sportsbooks Take a Beating on Big Day for Favorites in the NFL
Sportsbooks online and in Vegas were hit hard in Week 1 of the NFL on Sunday as bettors lined up at the cashier's window, following a number of popular favorites covering the number.
One manager of a sportsbook said he could not remember ever having such a terrible opening Sunday.
Another manager of an online site said every early game on Sunday was a loss. Others in the sportsbooks industry described it as horrible, as every sportsbook in Vegas was roughed up on Sunday on a weekend they have historically dominated.
The first Sunday of the regular season in the NFL is nearly always a big win for sportsbooks. In Week 1 last year, underdogs covered the number in 10 of the 13 games and produced what some sportsbooks said was the best Sunday ever experienced.
This year however, opening Sunday for the sportsbooks was vastly different.
Favorites on the day were 9-4 ATS on Sunday and gave a beating to the books with some shops hoping to avoid all out disaster headed into the late game on Sunday.
The New York Giants 6.5-point dogs covered the number in a loss of 27-26 to the Dallas Cowboys.
The underdog win helped the books, as Dallas is a popular public team, but the damage already was done earlier, when the two most popular favorites for public bettors the Miami Dolphins and Green Bay Packers both covered
At one sportsbooks, over 80% of all the money that was wagered on the Packers-Bears game was on Green Bay, who won by 8 points covering as 6.5-point chalk.
Since Chicago acquired Jay Cutler their star quarterbacks, the Bears are 2-12 SU and 3-11 ATS.
Miami was favored by 4 points over Washington, attracting over 75% of the money on some sites and covered when they won 17-10.
Two games on Monday will put Week 1 to bed. This will be a week sportsbooks hope to forget and hope not to see for a long time to come.