Three Early Leans for NFL Week 2
September 15, 2015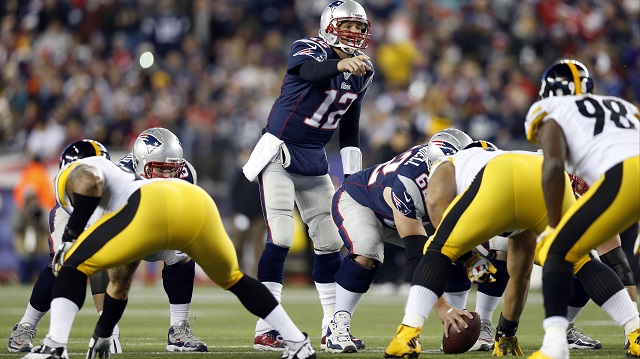 NFL Week 2 starts in two days when the Denver Broncos visit the Kansas City Chiefs in an early season AFC West showdown.
The next touchdown the Denver offense scores will be its first of the season. Peyton Manning will welcome a national stage on Thursday night to prove again that he is not too old to play at a high level.
The Broncos did well against such an elite defense as Baltimore and considering Manning is in a completely new offense that asks less of him, maybe the doubters have spoken too soon.
However, Thursday's game will not be an easy one to turn the offensive woes around. Manning nevertheless is 11-1 during his career against Kansas City, but the defense for the Chiefs just swarmed all over Brian Hoyer for Houston last weekend which implies the offensive line for Denver will have its work cut out.
Early Lean: Denver +3
Prep time will be a factor for Denver as they play Thursday afternoon following a Sunday kickoff that was late afternoon. However, it also could be a factor for San Francisco this week. The 49ers played Monday night at home and must travel across the country to take on the Pittsburgh Steelers in an early Sunday kickoff. At the same time, Pittsburgh played their opening game on Thursday and will have a full 10 days of preparation for this game while playing at home.
Le'Veon Bell will miss this game, as he will serve the second of his two-game suspension. DeAngelo Williams was solid in his place, which makes it easier on Ben Roethlisberger.
Early lean: Pittsburgh -6.5
In what could be the Week 2's best game the New England Patriots visit AFC East rivals the Buffalo Bills. Both teams were impressive in winning their opening games of the season. Marcell Dareus the All-Pro defensive tackle for Buffalo returns after sitting out his one game suspension. LeGarrette Blount the starting running back for New England will also return after sitting out his one-game suspension.
Buffalo looked much stronger in its opener under Rex Ryan than in the past, but Ryan has had his problems during his coaching career versus New England.
Early lean: New England -1