NFL Week 2 Injuries and Line Moves
September 19, 2015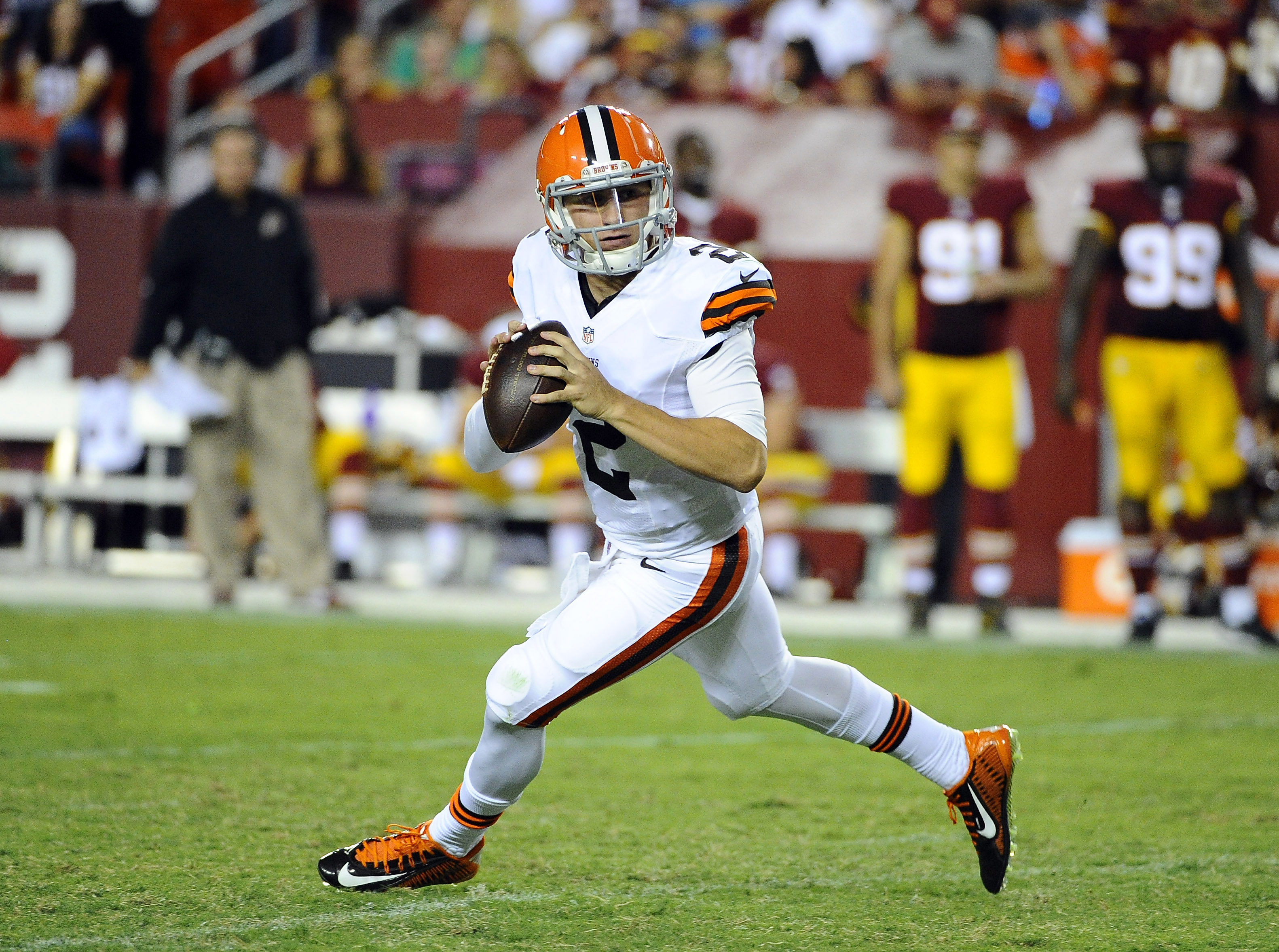 The NFL regular season enters Week 2 and like each season prior to this one and each thereafter, a number of injuries to key players could have an effect on the betting line of games.
Josh McCown the Cleveland quarterback is still not cleared from the concussion protocol of the NFL and that means Johnny Manziel will start for Cleveland at home in Week 2 versus the Tennessee Titans.
Cleveland opened as a favorite by 2 to 2.5 points on Sunday night, but that line flipped during the week and Tennessee is now between a 1 and 1.5-point favorite on the road.
Part of the move is due to Manziel, but a bigger part is the early season love affair bettors are having with Marcus Mariota the Tennessee rookie.
Manziel has played erratic since joining the Browns and as he played in relief of McCown last week and threw a touchdown pass of 54 yards, but also has three turnovers.
Luke Keuchly the All-Pro Carolina linebacker was move to doubtful last Friday for the Panthers' game at home versus Houston on Sunday.
Carolina remains a -3 to -3.5 favorite over Houston, but odds makers said that Keuchly is worth 1.5 points to the spread.
Dez Bryant will miss a number of games with a broken foot and without him, the spread moved 1.5 to 2 points in Cowboy games
The Cowboys opened the week at 4-point dogs against Philadelphia on Sunday night's game. On Monday, that spread went to Philadelphia -6, and since has leveled out around Dallas +5.
Other injuries of note show that DeSean Jackson the wide receiver for Washington will miss at least three weeks. He is primarily a deep threat for the Redskins and one of the best in the league. Last season he averaged 20.9 yards per catch to lead the NFL.
LeSean McCoy the new Buffalo running back had to leave practice on Thursday with a hamstring problem. On Friday, Buffalo was +1 at home against New England.