Week 4 College Football Injuries
September 25, 2015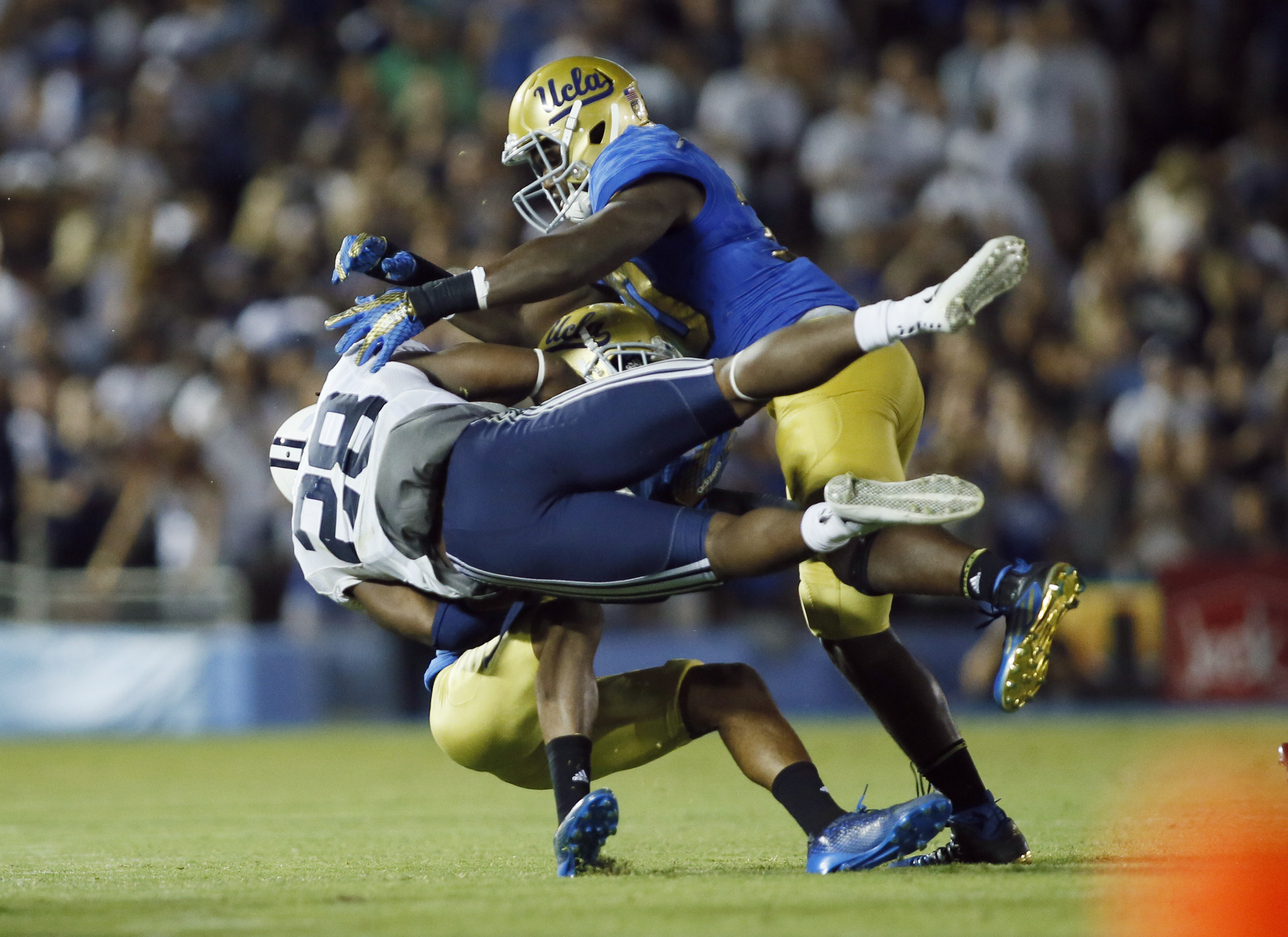 The fourth week of college football is upon us and that means there are injuries to worry about before stepping up to the betting window or sitting down and making your bet online.
UCLA took a crushing blow to its defense this week during practice when Myles Jack their junior linebacker was injured. He will miss the remainder of the season. Jack had 88 tackles last season and also played running back on occasion for the Bruins. He is the third starter on defense for UCLA to be lost for the season due to injury.
Arizona might get back Scooby Wright III its linebacker who was a first team All-American last season. He was injured in week 1, but could return on Saturday.
Florida quarterback Treon Harris and Jalen Tabor a cornerback are suspended against Tennessee on Saturday. Harris is the backup so if starter Will Grier is not injured he will not be missed, but Tabor will be.
Utah State quarterback Chuckie Keeton is out with a knee injury.
Kevin Hogan the Stanford quarterback is questionable for the game on Friday against Oregon State with a leg injury.
Ole Miss coming off a huge upset win over Alabama will be without Tony Conner a defensive back for a month. Laremy Tunsil remains out while the NCAA is reviewing allegations he contacted an agent.
Nigel Bowden a star linebacker for Vanderbilt is out with a concussion.
Arkansas has lost two straight non-conference games at home, The Razorbacks will play without their three top wide receivers on Saturday.
UCF will be without Justin Holman its starting quarterback on Saturday and this week William Stanback a running back was dismissed from the team.
Wake Forest quarterback John Wolford is listed as doubtful for their game on Saturday with a sprained ankle.
Seven starters for TCU are out for the game and one other is questionable, which includes five of the front seven on defense.
The list goes on but these injuries could have game changing affect for teams.