Chris Christie: Sports Bettors' Best Supporter
September 26, 2015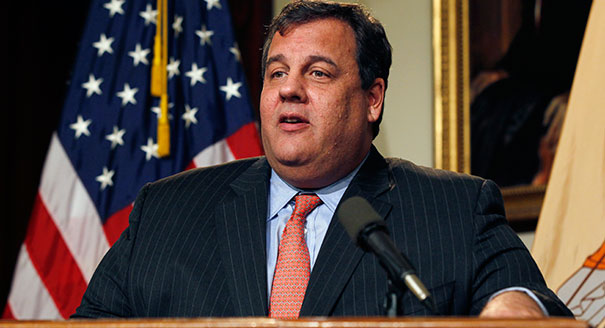 Anyone that stays abreast of the news knows that the 2016 presidential race is grabbing the headlines across the country.
However, what sports bettors might not be aware of is they have a huge supporter in Chris Christie the Republican Governor of New Jersey and a candidate from the GOP for the presidency.
The online sportsbook bettor might want to throw their support behind the presidential hopeful.
Sports betting will not be a top priority in Christie's run for the White House. He has flip flopped in the past first vetoing then signing gambling legislation for his state, but the back and forth behavior is not uncommon amongst politicians who placate to their respective bases when needed and who will do whatever is need when it come to their own gain.
Christie does however have a track record. As the New Jersey Governor, he made history when he signed into law a measure legalizing online poker and casino gambling.
He has been supportive of efforts to bring sportsbooks that are land based to the casinos in Atlantic City.
He has also been outspoken on challenging the archaic federation legislation the 1992 Pro and Amateur Sports Protection Act's constitutionality.
While the New Jersey governor might not have the number of dogs in the race as does Raymond Lesniak a state senator, he is as good a sports bettors' candidate that exists.
Under the PAPSA measure, sports betting is illegal nationwide with the exception of Montana, Oregon, Delaware and Nevada.
In the end, the more competition there is in this market, the better off the sports bettors are.
If each town could have its own sportsbook like you see on each block in the UK, then sportsbooks would be offering reduced juice, bonus programs and even lower fees for transactions.
Sportsbooks have made big adjustments of late in the 2016 Presidential race with Donald Trump sitting at 11 to 1 after at one time being 66 to 1. Christie is still a long shot at 50 to 1.