Trends to Consider for NFL Week 3
September 27, 2015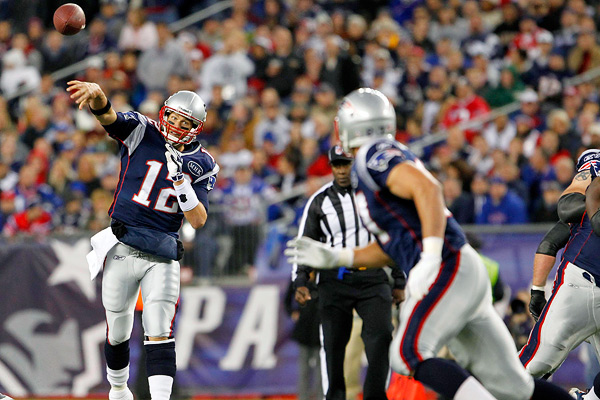 Week 3 in the NFL kicked off on Thursday but the majority of games will be played on Sunday with one on Monday.
As is always the case, there are a number of trends that have taken place the first two weeks of this season and that go back to last season and seasons before.
Here are just a few to consider before making your bet.
ATS Play of the Week
Dallas is 12-0 against the spread since 2000 as an underdog versus opponents that allow an opposing quarterback to complete 65% of his passes.
Road Dog Trend
Buffalo is 0-10 ATS since 2010 as a road dog following a home game in which they lost and did not cover.
Top Player Trend
Tom Brady has not covered the spread in 9 straight games since December of 2009 when they are favored by over touchdown following a game in which he threw for 340 or more yards.
Over/Under OVER Trend
New England is 17-0 on the over/under since December of 2004 as a favorite at home following a road win that cashed over by over 7 points.
Over/Under UNDER Trend
San Diego is 0-10 since October of 2004 as an underdog coming off a game as a dog on the road of over three points.
Top NFL Trend
Arizona is 0-11 on the over/under with the spread is 3.5 points of the pick versus a NFC West divisional opponent in their first game of the season.
Offensive Stat of the Week
Since 2013, Seattle have played in 12 games following a game were Marshawn Lynch had only 15 carries or less. In those 12 games, Lynch exceeded this average touches, as he ran for 20 carries on average and produced an average of 97 yards rushing.
These trends and many others that can be found here on the site or with any of our affiliate sportsbooks help you the bettor make more educated decisions when it comes time to bet on your favorite team or player each week.