Edge of Your Seat Ranked-Versus-Ranked Week 5 Games
September 29, 2015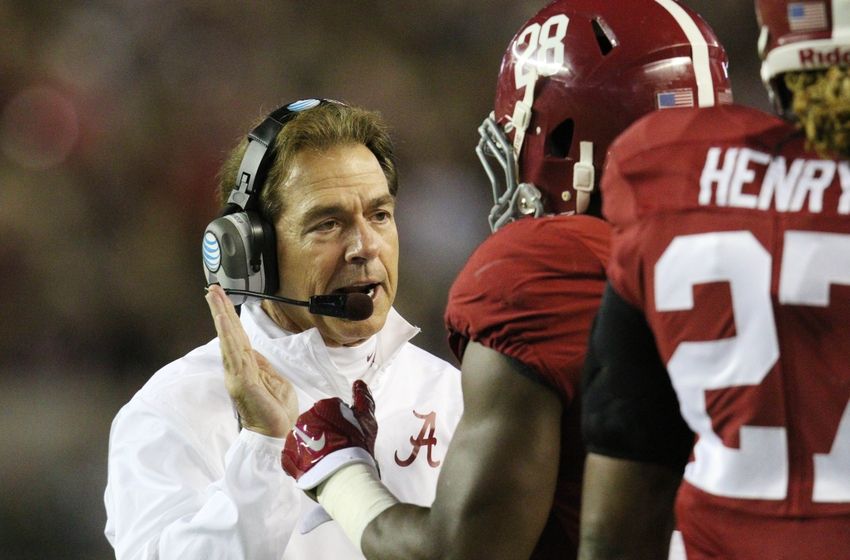 Week 5 is upon us in college football. That means big conference games are being played and could mean a make or break game for certain teams.
This week there are a couple of games that stand out as huge matchups for all four teams involved.
One game is an SEC showdown that pits No 13 ranked Alabama visiting No. 8 ranked Georgia. The opening line has Alabama as a road dog by 1.5 points. It marks the first time in 72 games dating back to the SEC championship game in 2009 that Alabama is a dog.
The Alabama-Georgia game is just one of three SEC games that pits ranked teams against each other. That is something one should get used to, as the SEC seems to be back at the top of the Power 5.
The other ranked against ranked SEC games in Week 5 include No. 3 Mississippi visiting No. 25 ranked Florida and No. 21 ranked Mississippi State visiting No. 14 ranked Texas A&M.
Besides the SEC matchups of ranked against ranked, there are two other games. No. 6 ranked Notre Dame visits No. 12 ranked Clemson and No. 23 ranked West Virginia travels to play No. 15 ranked Oklahoma State.
However, it is the Alabama-Georgia matchup that jumps off the page.
The quarterback issue at 'Bama is still up in the air. Defensively the Crimson Tide has played well with the exception of their loss to Mississippi.
However, no one can underestimate Alabama and it has been quite some time since they were dogs.
Georgia looks strong with Nick Chubb running over opposing defenses, but will the Bulldogs have what it takes to beat the Tide when the Tide's ego is bruised for being an underdog?
The Notre Dame at Clemson battle will also be a great contest. Playing Clemson anytime is tough, but at night at home, makes it even tougher.
The Irish are ranked six spots higher than the Tigers, yet they are +1 road dogs.
This game might just be as good as the 'Bama-Georgia game is expected to be. Wow, it is Week 5 and already edge of the seat college football action.