Volatility in Props Bets with Michael Vick Replacing Big Ben
October 1, 2015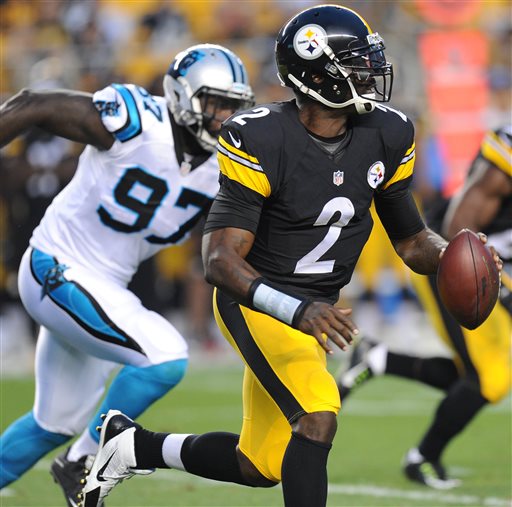 Thursday night means the NFL during the fall and that is just what is on tap when the Baltimore Ravens visit the Pittsburgh Steelers in an AFC North showdown.
Michael Vick will replace an injured Ben Roethlisberger for the Steelers, which is creating a bit more volatility in projections for players in the Steelers.
The projections suggest playing an UNDER on many props that are tied to the Steelers' Le'Veon Bell their talented running back and Antonio Brown their wide receiver.
On a number of the props boards, the rushing yards for Bell sit at 90.5 for the over/under. However, many predict Bell will not have more than 70 yards on the night. Giving the UNDER play even more likelihood is in four games during his career versus Baltimore, Bell as rushed for 93, 72, 58 and 21 yards with his yardage dropping each game.
Brown has an over/under total receiving yards of 84.5, but many are predicting his yardage to be no more than 75 in the game.
In wagering options that are a bit more traditional, Baltimore is favored by 2.5 points with the over/under point total sitting at 44.
Below are a few of the props that can be wagered on for this NFL Thursday Night games that starts Week 4 of the regular season.
RAVENS VS. STEELERS PROPS
FIRST SCORE WILL BE:
TOUCHDOWN -145
OTHER SCORE +125
TOTAL COMPLETIONS JOE FLACCO
OVER 23.0 -110
UNDER 23.0 -110
TOTAL TOUCHDOWN PASSES JOE FLACCO
OVER 1.5 -140
UNDER 1.5 +120
TOTAL PASSING YARDS MICHAEL VICK
OVER 215.5 -110
UNDER 215.5 -110
TOUCHDOWN PASSES and INTERCEPTIONS MICHAEL VICK
OVER 2.5 +110
UNDER 2.5 -130
RUSHING YARDS LEVEON BELL
OVER 90.5 -110
UNDER 90.5 -110
RECEIVING YARDS ANTONIO BROWN
OVER 84.5 -110
UNDER 84.5 -110
TOTAL QUARTERBACK SACKS BOTH TEAMS
OVER 5.0 +110
UNDER 5.0 -130
TOTAL POINTS RAVENS
OVER 23.5 -110
UNDER 23.5 -110
TOTAL POINTS STEELERS
OVER 20.5 -110
UNDER 20.5 -110