Leonard Fournette Strengthens Hold on Heisman Trophy Odds
October 2, 2015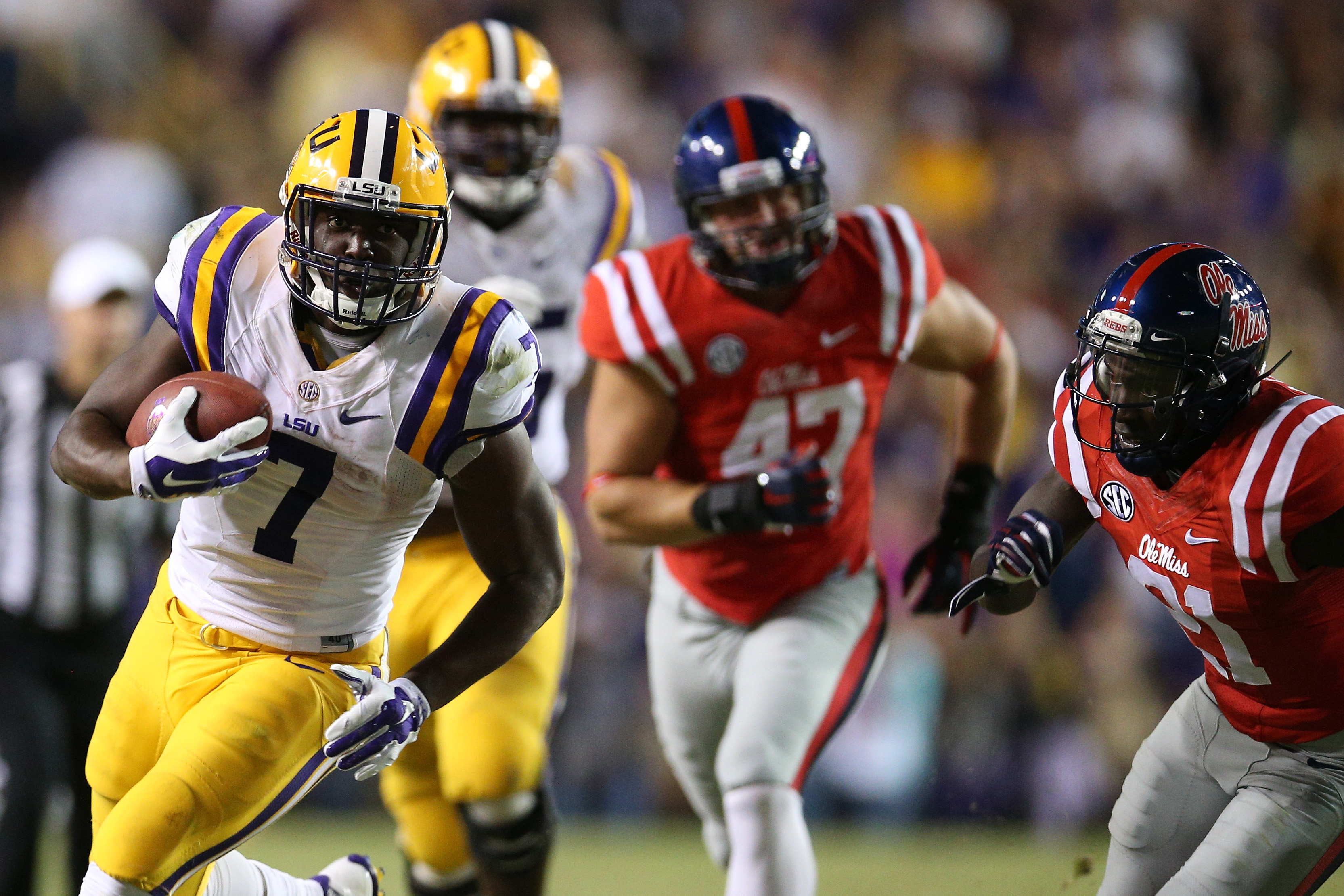 Heisman Trophy odds were updated this week and Leonard Fournette the LSU running back is strengthening his hold on the favorite spot with a second straight rushing performance of over 200 yards in his team's 35-24 win on the road in Syracuse.
Fournette's odds were moved to 2 to 1 from 9 to 1. The Tigers will be hosting Eastern Michigan this weekend, which is the worst defense against the rush in the country at 373 yards allowed each game, which affords the talented LSU running back an opportunity to add to his already big numbers.
Seth Russell the quarterback for Baylor is sitting at odds of 18 to 1 making his first appearance in the top-10 favorites for the Heisman Trophy. Russell threw for six touchdowns last week in the Bears lopsided 70-17 victory over Rice. Russell now has 16 total touchdowns in the first three games of the season.
Dak Prescott moved up slightly this week to 13 to 1 from last week's 16 to 1 after he led Mississippi State to a victory on the road at Auburn of 17-9.
The player falling the most from a week ago was Cardale Jones the Ohio State quarterback who is no longer in the top 10 for just the first time since the season started.
He kept his starting role with the Buckeyes after he was benched during a game the prior week. His passing yardage of 288 and two touchdown passes in a 38-12 win against Western Michigan impressed few odds makers.
Ohio State plays Indiana Saturday. The Hoosiers are allowing 343 yards per game through the air this season, which is No. 125 in the country.
Every one of the top-10 Heisman candidates are quarterbacks or running backs, but some expect a wide receiver to join them some time soon.
One odds maker likes TCU's Josh Doctson who against Texas Tech caught 18 passes for 267 yards and three touchdowns.
Top 5 Heisman Candidates
Leonard Fournette LSU
Nick Chubb Georgia
Trevone Boykin TCU
Dak Prescott Mississippi State
Ezekiel Elliott Ohio State