Sportsbooks Take Week 4 in the NFL
October 6, 2015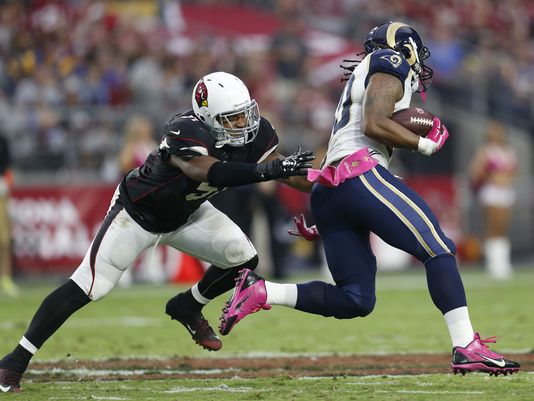 Sportsbooks had lost two out of the first three weeks of the NFL season, but were given a boost in Week 4.
Seven team during the first three weeks were 17-4 or 81% against the number and they were popular teams with the public.
They were blowing teams out and covering all their spreads making every regular bettor's wallet fatter.
The teams – Atlanta, Carolina, Oakland, Denver, Philadelphia, Arizona and Green Bay – were so popular that if the books were to lose five of those seven they played, they would end up losing the entire weekend of games. If all seven were lost, the books would suffer another Black Sunday with nearly every big parlay cashing in.
However, things did not turn out so bad and cycled around like they often do in the NFL where point spreads eventually catch up with the teams.
The books won four of those seven games that the public loved and that was sufficient to make the books the weekend winner.
The Chicago Bears played well and beat an Oakland 22-20 as 3-point home dogs. Oakland was 2-1 ATS prior to the game while Chicago was 0-3 ATS. Oakland is fun to watch, Chicago is not and the bettors bet it that way.
Philly won some support back for the public by defeating the Jets a week ago while Washington looked horrible on national television, The Eagles looked like a solid -3 but the Skins won outright 23-20. Washington was one of four dogs that won outright on Sunday.
Denver had covered each of its three games before last weekend. The public began to warm to Peyton Manning again but Minnesota has played well the first three weeks. The Broncos were -7 but the Vikings kept the game close eventually losing 23-20, but covered.
For the majority of bettors the big defeat was Arizona taking it on the chin from the St. Louis Rams. In the first three weeks of the season, the Cardinals won by an average margin of 26 points and were only laying 7 points to the Rams. As it turned out the Rams won outright 24-22.
Those four wins gave Week 4 to the books to even the season at 2-2 with the public.