Michigan Wolverines Moving Up National Title Futures Board
October 7, 2015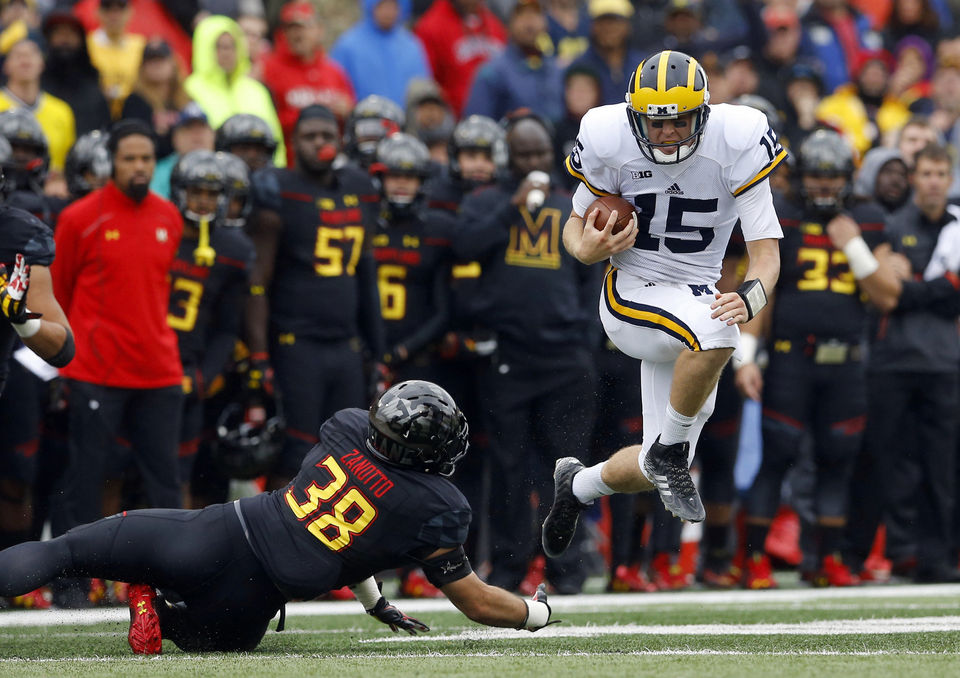 The 2015 college football regular season is well underway. One of the big surprises thus far is the play of the Michigan Wolverines who represent a large liability to a number of sportsbooks entering the season and the team continues its rapid ascent up the futures board for the national championship.
Always popular with bettors, Michigan started the season as a huge long shot but is already up to 25 to 1 after shutting out a second consecutive opponent last week.
The Wolverines opened the season with a loss to Utah, but since then over their past four games have allowed just a total of 14 points.
With both No. 1 ranked Ohio State and No. 2 ranked Michigan State not playing like they are ranked, the Big 10 seems to be winnable for new head coach Jim Harbaugh.
At home October 17, Michigan is a pick 'em against Michigan State while before the Spartans were -4.5 favorites. When Ohio State comes to town, Michigan is a +4.5-point home dog, but at the start of the season was a +13.5-point dog.
When Michigan lost its opener to Utah, the Wolverines odds dropped to 500 to 1 but at that price no bets came in on the team. However, most books have a huge liability from before the season started and since Michigan started to shorten its odds the past four weeks that liability has increased.
Some odds makers are not that impressed with Michigan yet. Some said their win over BYU was a solid win, but BYU was coming off three tough games with two incredible last second finishes and a loss to UCLA. Michigan then shutout Maryland, but West Virginia did as well and then was beaten by Oklahoma State.
The advantage Michigan has it the Big 10, one of the worst conferences at this point in the season, but the people voting for the College Playoff believe the Big 10 is strong and a team that runs the table in the conference could very well be in the Final Four of Football.
One odds maker said if the Michigan Wolverines were part of the SEC West they likely would finish last.
Utah a Week 1 winner over Michigan is also moving up the odds board and is now at 20 to 1 to win the national championship after being 45 to 1 last week.