Super Bowl 50 Odds Updated, Panthers Get No Respect
October 7, 2015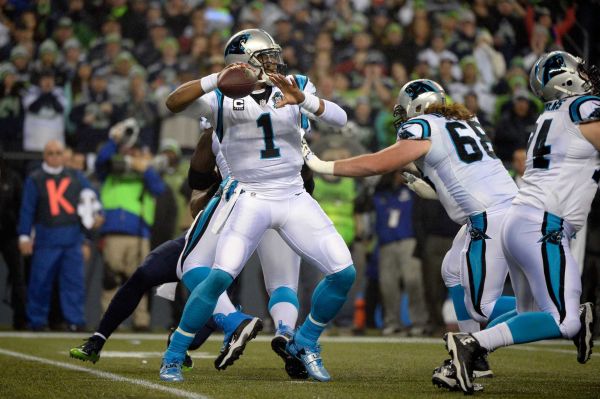 The NFL is entering Week 5 and only the top three spots on the futures board for Super Bowl 50 have remained relatively the same since the start of the regular season.
Only six teams remain unbeaten after Week 4 of the season. Of those six, the Carolina Panthers have not been given very much respect from odds makers. The Panthers are currently being offered at 20 to 1 to win the Lombardi Trophy February 7 of next year.
Even though skepticism remains regarding Carolina, the Panthers are nevertheless 4-0 to begin the season with wins against the Jacksonville Jaguars, Houston Texans, New Orleans Saints and Tampa Bay Buccaneers. That quartet is certainly not a list of heavyweights hence the lack of odds makers giving them much respect.
However, the Atlanta Falcons and Cincinnati Bengals both are ascending the odds boards for the Super Bowl with each sitting on 4-0 after victories this past weekend. Currently, Cincinnati is sitting at 10 to 1 and Atlanta at 14 to 1 to win Super Bowl 50.
All the way up top, the board is the same as last week. Green Bay is sitting as the favorite with odds of 5 to 2. The Patriots are now at 4 to 1, while Seattle is in third at 6 to 1. Even though Denver has looked unimpressive on offense as the team undertakes a new offensive scheme under new head coach Gary Kubiak, the Broncos have the fourth shortest odds to win the Super Bowl at 10 to 1.
Arizona took it on the chin this past weekend from the St. Louis Rams, but remains sixth at 14 to 1, ahead of the undefeated Falcons and Panthers.
SUPER BOWL 50
NFC (-2) vs. AFC
TOTAL POINTS – 53.5
SUPER BOWL 50 ODDS
PACKERS 5 to 2
PATRIOTS 4 to 1
SEAHAWKS 6 to 1
BRONCOS 10 to 1
BENGALS 10 to 1
CARDINALS 14 to 1
FALCONS 14 to 1
PANTHERS 20 to 1
COLTS 25 to 1