Quick Look at the Top Three NFL Teams
October 8, 2015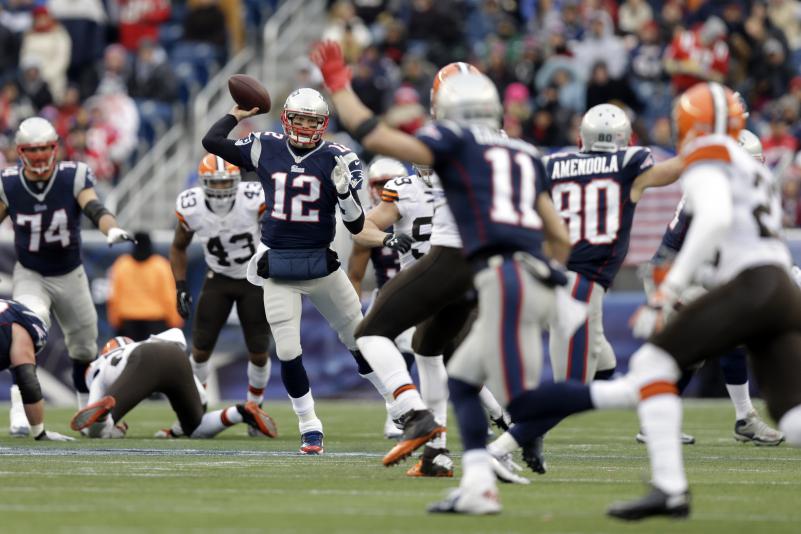 The NFL is entering week five and three teams have seemed to separate themselves from the rest of the league in power rankings and they include the New England Patriots, Green Bay Packers and Seattle Seahawks.
Let's see why.
New England
The Patriots are 3-0 SU and 2-0-1 ATS and sit at (+400) to win the Super Bowl 50.
New England had a bye week last week so while the rest of the league was getting injured, beat up and recording losses, the Pats were relaxing watching in all in TV.
The Pats with Tom Brady throwing to the likes of Rob Gronkowski, Danny Amendola, Julian Edelman and LeGarrette Blount look close to unstoppable. Offense for them will come easy. The Pats odds are likely to become even shorter. Since they look good to repeat, the best time to take them would be now at 4 to 1 odds.
Green Bay
The Packers this season are 4-0 SU and ATS. Green Bay is (+400) to win Super Bowl 50.
The Packers easily defeated San Francisco last weekend on the road. Aaron Rodgers threw for 224 yards and one touchdown. James Jones caught 5 receptions for 98 yards and continues to fill in well for Jordy Nelson
Eddie Lacy ran for 90 yards while Randall Cobb caught 9 passes and had one touchdown.
Green Bay under Mike McCarthy the head coach is 93-63-4 ATS. The team has a string of what seems to be easy opponents that will run through Week 7. They have the Rams this week and San Diego the following then a bye week during Week 7.
Seattle Seahawks
Seattle is 2-2 SU and ATS. The Seahawks are (+700) to win Super Bowl 50.
Seattle started slow, but has turned things around after only four games and must and I repeat must be looked at as one of the teams to beat in the NFC. Even though the running attack was without Marshawn Lynch, the offense was able to overcome and even though a non-call might have helped, Seattle is back in the NFC West race and near the top in the power rankings.