Solid Against the Spread Pick – LSU vs. South Carolina
October 9, 2015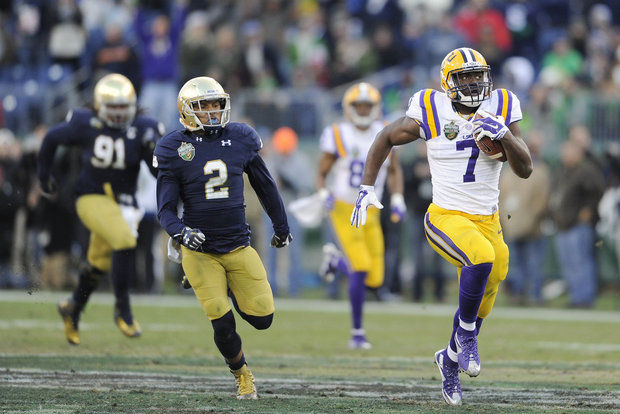 Week 6 of college football started on Thursday. On Saturday, there is a full lineup of intriguing matchups but here is one Against The Spread matchup worth taking a look at if playing the line is your way to roll the dice.
No. 7 LSU at South Carolina
Holding off on putting a wager down on this game, until late on Friday or Saturday morning, likely has helped those who support LSU.
That is due to the game being moved from Williams-Brice Stadium due to major flooding in South Carolina from storms of last week.
The stadium and the surrounding campus came out of the storms okay but the issue is the logistics in the region.
LSU has already seen one of its games cancelled due to inclement weather, but canceling a game in the SEC is not an option.
The Gamecocks and Tigers agreed earlier to move the game to Baton Rouge, which is huge for LSU.
All football eyes will be squarely focused on Leonard Fournette the talented running back for LSU. He has rushed for 200 yards or more in three consecutive games.
South Carolina's strong point is not against the run. Against Georgia, South Carolina gave up 159 yards rushing to Nick Chubb.
Fournette has gone to -250 to win this season's Heisman Trophy.
Take LSU less the points as South Carolina has posted a record of 1-4 ATS over its past 5 games played in the SEC and is 0-4 ATS over its past four games versus teams that are over .500.
The South Carolina football program is in complete disarray and add to that changing the venue can only make things that much worse for Steve Spurrier and his players against the talented group of LSU Tigers hungry to prove they are worth a selection into the Final Four.