Week 5 Undervalued and Overvalued NFL Teams
October 9, 2015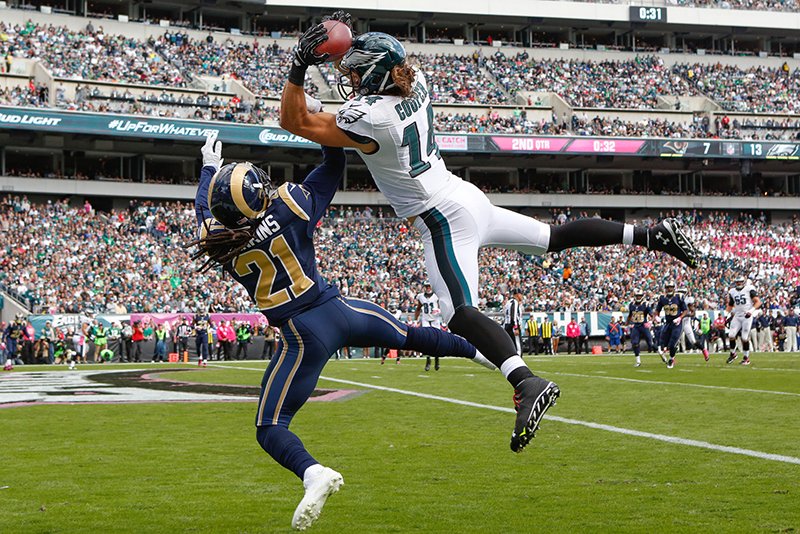 With four weeks of the NFL season already in the books, bettors do not have to do the guesswork they needed to at this time of the season compared to earlier.
A complete month of NFL games might be a limited sample, but there is more than enough data as well as visual evidence available for the bettor to start from to form their own conclusions.
Therefore, Week 5 of the NFL presents good opportunities for bettors that are looking for teams that have been undervalued in the wagering market or overvalued for that matter.
The Philadelphia Eagles had high expectations coming into the season, but have started horribly. With that in mind, the Eagles won the battle of the box score in Washington, with a complete yard more each play than did the Redskins and reasons exist for optimism.
Philly will be at home to play New Orleans which barely beat a Romo and Bryantless Dallas team Sunday night. The Saints are a team that ought to be in the rebuilding mode, as there are obvious holes across their roster.
As 5-point chalk at home, the Eagles are a solid choice.
The Cincinnati Bengals and Seattle Seahawks look to be a pair of teams trending in the opposite direction. Despite playing in the Super Bowl this past season, Seattle has looked quite ordinary the first quarter of this season due to poor play of its offensive line.
Cincinnati however has played as a legitimate contender in the AFC. The Bengals -3 at home means odds makers look at the teams as even, but that is far from what we know to be true.
Making things even worse for Seattle is playing early games on the East Coast in a short week.
Laying the three points on Cincinnati is a solid play.
On Monday night, the San Diego Chargers play the Pittsburgh Steelers. Pittsburgh has serious problems with its quarterback Michael Vick, who simply is unable to run the offense for the Steelers the same way that Ben Roethlisberger did.
On top of that, the Steelers defense is not strong enough to make up for the lack of ability of Vick at this juncture of his NFL career.
San Diego is 5-1 ATS over its past six games on Monday night. This is a solid place to take San Diego -3 with Philip Rivers and a San Diego team that right now is overall much better than Pittsburgh.