NFL Bettors Done In on Last Minute Plays
October 13, 2015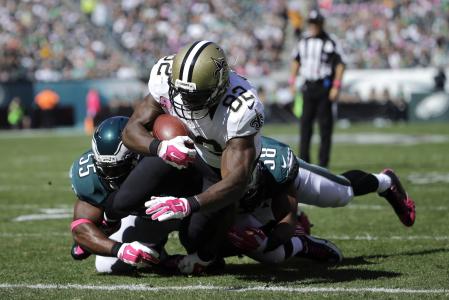 NFL bettors during Week 5 were hit by some unfortunate late minute plays that turned a possible win into a loss.
A late game scoring flurry that ended with a touchdown on the game's last play beat bettors who went UNDER in the New Orleans/Philadelphia game. A huge Cincinnati comeback turned tickets for Seattle bettors into a push.
Here are a few bad hits gamblers took this past Sunday.
Many bettors took Atlanta on moneyline parlays, survivor pools and teasers on Sunday. If they took the moneyline and Washington a fourth down was what kept you from winning.
Washington led 16-12 with just 46 seconds left in the fourth quarter. Atlanta had a fourth down and two on the Washington 13-yard line. Matt Ryan passed to Roddy White for a first down and on the following play Atlanta scored to take a lead of three points.
Washington then hit a last second field goal to send the game to overtime and moneyline bettors for the Skins were jumping for joy.
However only six plays into the OT, Kirk Cousins the Redskins quarterback was intercepted for a pick-6. End of game, end of Washington moneyline winners.
Seattle was a road dog by three points against the Cincinnati Bengals. With just over 12 minutes remaining in the game, the Seahawks led by 10 points after leading earlier 24-7. Cincinnati scored to move to within three and then hit a tying field goal as time ran out. The Bengals added another field goal in OT to win and Seattle tickets went from a win to a push.
The worst beating however that bettors took on Sunday was for those taking the UNDER in the Saints vs. Eagles game.
Philadelphia was leading the game 29-10 during the fourth quarter. A field goal with just over 4 minutes remaining pushed the score to 32-10. Following an interception DeMarco Murray ran for a touchdown making the score 39-10 with only 3:44 left to play. Those two rapid back-to-back scores put the game with just a point of the OVER.
On their final drive of the game, New Orleans used 14 plays. On fourth and 8 from the 14 of Philadelphia and on the game's final play, New Orleans quarterback Drew Brees hit Brandin Cooks for a touchdown.
A game of 10-7 after the first half eventually did in UNDER bettors on the game's last play.