Will Suspension of Gators Will Grier End National Title Hopes?
October 14, 2015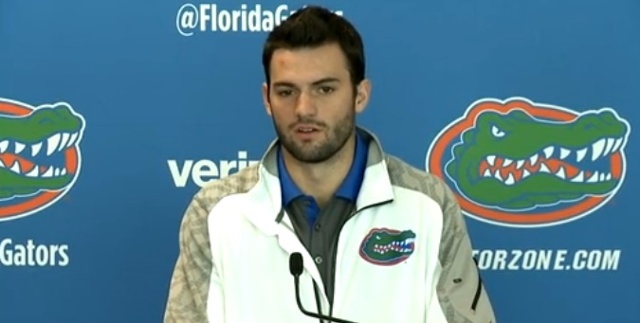 Week 7 of the college football regular season started off with a shock for Florida Gators fans as the team announced that red shirt freshman quarterback Will Grier had been suspended.
Grier was suspended for 365 days after leading the team to a surprising 6-0 beginning to the season.
Grier was suspended because he took a supplement that was available over the counter that the NCAA has banned. The substance is not looked at as a steroid, just a PED or performance enhancing drug. This suspension extends into next season so Grier will not play for the Gator's six games of next season.
Treon Harris now much step-up and replace Grier at quarterback. Harris is a sophomore with a record of 5-2 in seven starts during his career. His record could be a perfect 7-0 if it were not for a pair of blunders on special teams that cost the Gators a loss in OT to South Carolina and a FSU pick-6 that was not his fault.
Harris is not a pure passer like Grier but can throw a strong long ball and make plays scrambling or running the ball. Since starting with Florida, Harris has 11 touchdown passes and 4 intercepts, while rushing for three touchdowns.
Florida was looking like a contender for the national title with Grier under center, but time will tell what happens with Harris.
There should not be any worry of intimidation on Harris' part. He played well in a come from behind win on the road in Tennessee and has started at FSU and on the road against Georgia.
Prior to the suspension news breaking on the new wires, LSU, the Gators opponent this week, was 6-point chalk at home after an opening line of LSU -5. A number of books have taken the game off their board, but ones that have kept it up have LSU as 7-point chalk, while others offshore have the Tigers as 7.5-point favorites.