College Football Bettors Bad Beats in Week 7
October 19, 2015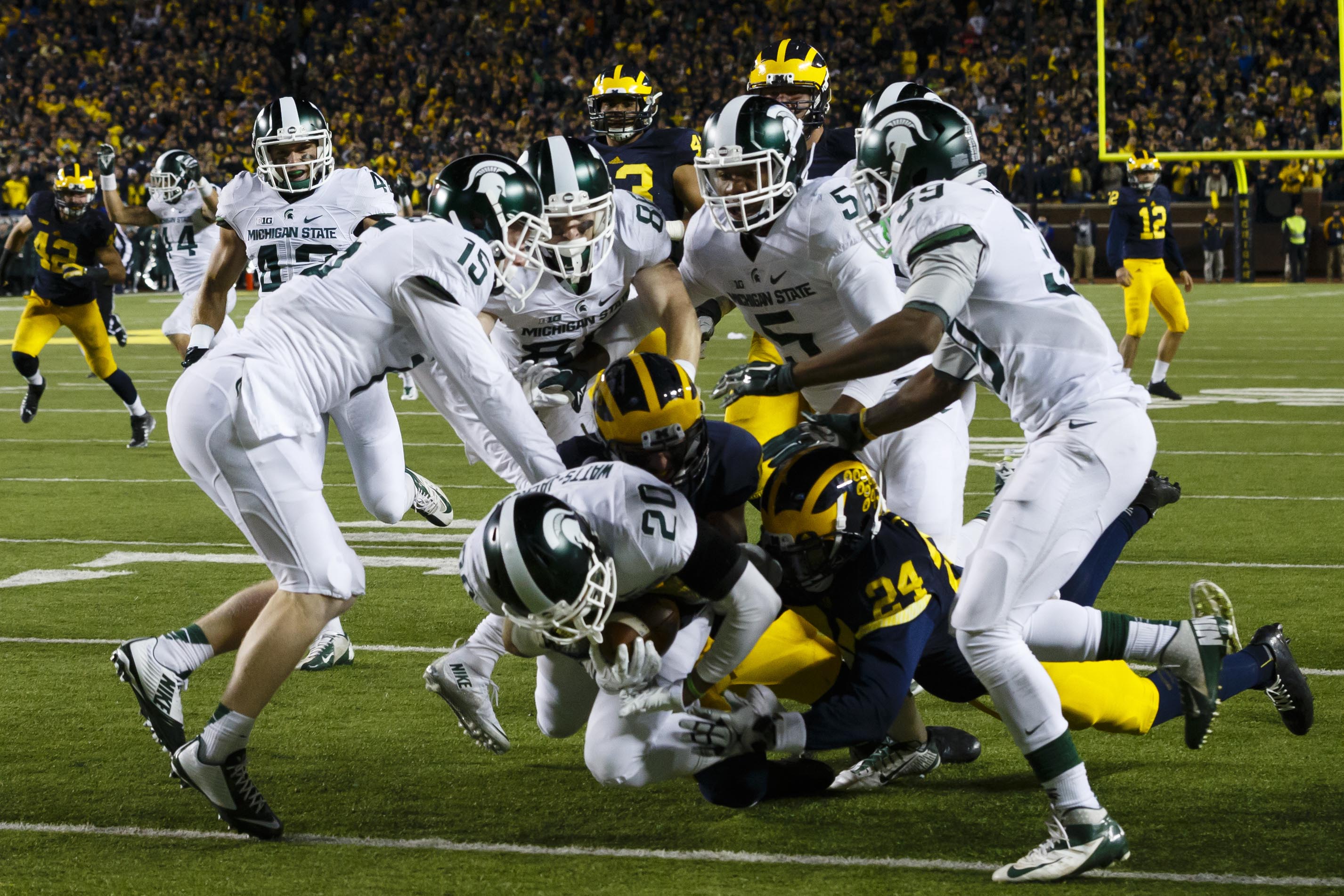 Underdogs leading in the fourth only to lose and one of the most memorable finishes in years, those were only a few of the betting beats that took place in college football in Week 7.
Michigan State already was covering as a 7-point dog against Michigan, but for moneyline bettors this was one of the worst beatings in a long time.
Michigan was leading 23-21 after they stopped Michigan State on their own 19 and were trying to run out the clock. However, with 10 second left in regulation, Michigan lined up for a punt.
The snap was bobbled by the Michigan punter and while he was tackled he fumbled the ball to a Michigan State player who picked it up and ran it in for a touchdown that ended the game. Its final score was the only time the Spartans ever led the game. Moneyline bettors for Michigan State were happy campers.
Those people who bet South Alabama +7 are likely still in shock. With seven points in hand and leading by 11 points during the fourth quarter, things looked good. However, Arkansas State proceeded to scored 29 unanswered points, going from 11 down to 18 up in only 5:17.
Kentucky was getting 2 points at home against Auburn on Friday. The Wildcats never led the game, but they were in possession of the ball only trailing by three points when some questionable calls were made by the sidelines that cost them a cover or even an outright win.
Pittsburgh was getting three points in its battle against Georgia Tech. The game was back and forth the entire time. Pitt scored to go ahead 28-21 to start the fourth quarter.
The Yellow Jackets responded with a tying score and the score stayed at 28-28 until the final drive by Pitt.
Pittsburgh pulled off a drive of 14 plays converting on fourth day on two occasions, but could only score on a 56-yard field goal.
The field goal pushed Pitt ahead by 3 points covering the 2-points on the spread and sending Tech bettors home disappointed.