Updated 2015 College Football Conference Championship Odds
October 21, 2015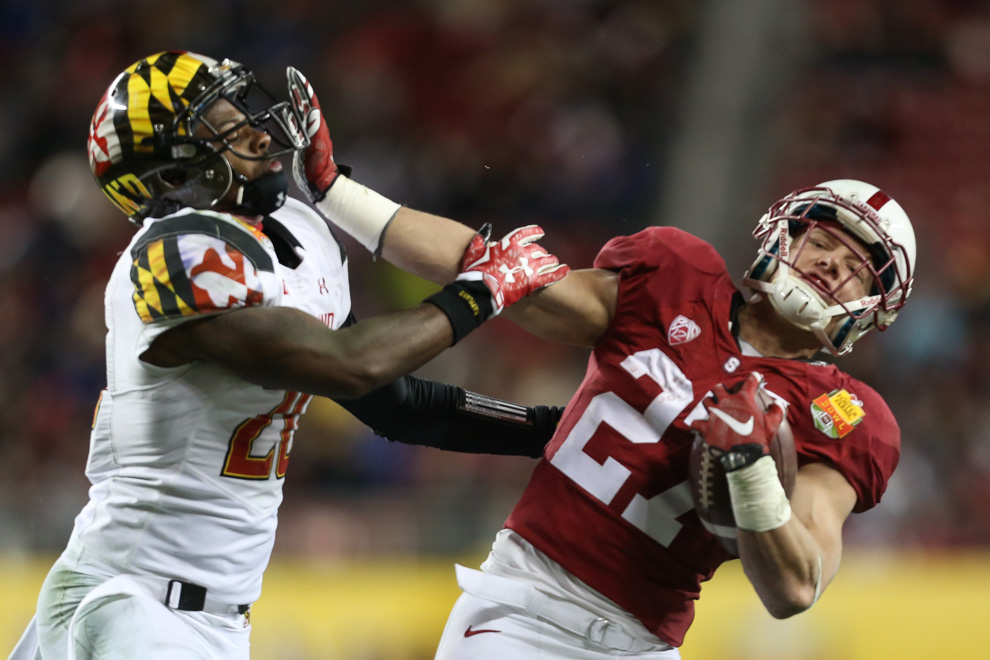 College football teams are entering the critical stage of their seasons as conference games are highlighting the schedule the rest of the way.
With the season already half over, odds makers at offshore betting sites have updated their college football conference odds.
Based on odds that were released back in July the season's biggest surprise would be Temple. The Owls were 20 to 1 to win the American Athletic Conference championship this season.
Temple is just one of three schools in the AAC that are unbeaten with a record of 6-0, along with Houston and Memphis.
Temple does not play Houston during the regular season, while they host Memphis near the end of the regular season, which could be a huge matchup.
Memphis and Houston are in the West and that winner likely will play Temple who is currently 9 to 4 to win the title game during December.
Every other preseason favorite has lived up to their odds thus far in conference, with the exception of the Pac-12 where Oregon and USC have had a hard time thus far.
Stanford this summer was 4 to 1 and is currently 4 to 7 to win the Pac-12 title game.
Below are the top five odds for six conferences as of Monday October 19 in college football.
 AAC Conference Championship
Houston 21 to 10
Memphis 9 to 4
Temple 9 to 4
East Carolina 15 to 4
Navy 6 to 1
ACC Conference Championship
Clemson 11 to 10
Florida State 8 to 5
North Carolina 6 to 1
Pittsburgh 7 to 1
Miami, Fl. 12 to 1
Big 10 Conference Championship
Ohio State 5 to 9
Michigan State 9 to 4
Iowa 15 to 2
Michigan 8 to 1
Wisconsin 17 to 2
Big 12 Conference Championship
Baylor 5 to 2
TCU 8 to 5
Oklahoma 10 to 1
Oklahoma State 12 to 1
West Virginia 20 to 1
Pac-12 Conference Championship
Stanford 4 to 7
Utah 2 to 1
USC 9 to 1
California 12 to 1
Arizona State 15 to 1
SEC Conference Championship
Alabama 8 to 5
LSU 13 to 4
Florida 7 to 2
Georgia 4 to 1
Ole Miss 17 to 4