Leonard Fournette Leads Heisman Race, Seth Russell Moves Up to No. 2
October 22, 2015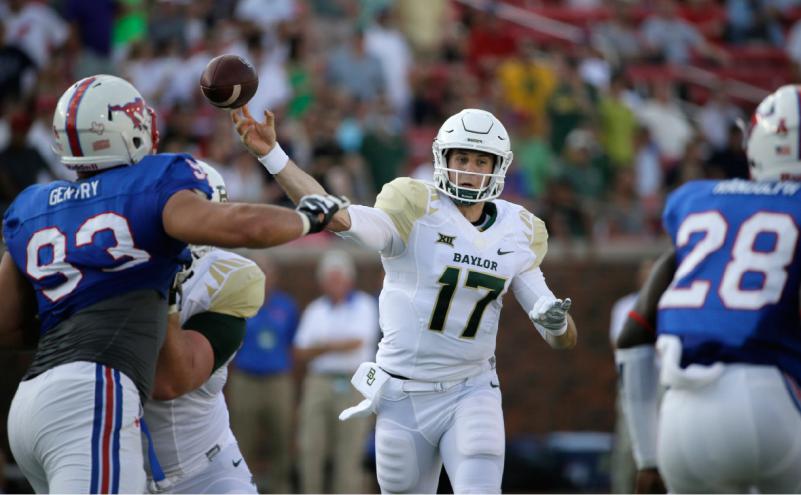 The 2015 college football season is in its eighth week and the race for the coveted Heisman Trophy has a new player at No. 2 on the futures board for offshore sportsbooks, while the No. 1 spot is still held down by LSU's talented running back Leonard Fournette.
The LSU back is the one to beat at this point with odds on most offshore books of 1 to 2, which were unchanged from last week, following his 180 yards rushing in a win over Florida last week 35-28.
Seth Russell the strong-armed quarterback from Baylor who is leading the nation in almost every passing category has jumped to No. 2 on the futures board at 7 to 1.
Russell leaped past Trevone Boykin the TCU dual threat quarterback who is now sitting in third place at 9 to 1. These two will go at it head to head when TCU meets Baylor in a Big 12 showdown in the last game of the regular season for both teams.
Derrick Henry the workhorse running back for Alabama moved from 25 to 1 to 18 to 1 this week after he ran for 236 yards, a career high, last weekend in the Tide's win of 41-23 against Texas A&M.
Two newcomers in the top-10 have been listed as long shots but nonetheless received the attention of odds makers. Corey Coleman a wide receiver for Baylor is 33 to 1 and Devontae Booker, a running back from Utah is also sitting on 33 to 1.
Two quarterbacks, Kyle Allen from Texas A&M and Cardale Jones from Ohio State are now out of the top 10, with Jones losing his starting job to teammate J.T. Barrett.
Rounding out the top 5 this week is Dalvin Cook a running back at Florida State. Last week his odds were 20 to 1 but have been shortened slightly to 18 to 1. Cook had 223 yards from scrimmage and a pair of touchdowns touching the ball 26 times in FSU's victory of 41-21 over Louisville. His average yards per touch of 9.0 are higher than that of Fournette's 8.1.