Updated National Championship Odds – Ohio State on Top
October 23, 2015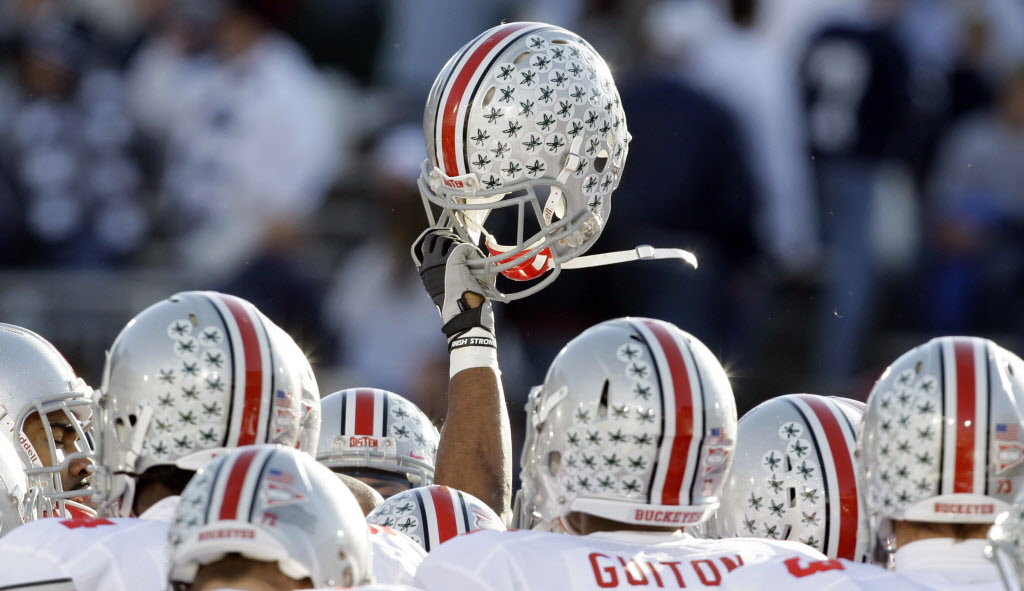 Entering Week 8 of the college football regular season, the Ohio State Buckeyes remain on top as the favorites to win the National Championship on the odds maker's futures boards at +250.
The Buckeyes are undefeated at 7-0, which includes a Big Ten record of 3-0. Not far behind the Buckeyes in the Big Ten are the Michigan State Spartans. The Spartans are also 7-0 and have a conference record of 3-0 as well. However, on the futures board for a national championship the Spartans are only fifth with odds of +1000.
The two rivals meet in a Big Ten showdown that could prove to be a deciding factor for one of the spots in the coveted final four for the College Football Playoff.
Baylor overall on the futures boards is tied for second behind the Buckeyes with Alabama. Baylor on the season is 6-0 overall and 3-0 in the Big 12.
TCU is currently leading the Big 12 at 7-0 overall and 4-0 in the conference but only because they have played more conference games than Baylor has. However, TCU is at +1800 compared to Baylor's +600 for the national title.
On November 27, TCU and Baylor will play head to head, which will be an important game for the College Playoff selection committee when it comes to their final four selections.
Alabama is currently 6-1 overall with a SEC record of 3-1. The Tide trails LSU at 6-0 and 4-0 in conference play, yet hold the edge on the futures board at +600 to +800 for LSU.
The big clash between those two teams will take place on November 7 and will have dire consequences for the loser.
Utah is atop the south division of the Pac-12 at 6-0 overall and 3-0 in conference play. Stanford leads the North division of the Pac-12 at 5-1 overall and 4-0 in conference place.
Odds makers seem to like Utah slightly when compared to Stanford with the Utes at +1200 and the Cardinal at +1800 for the national title.