Sports Bettors Using Bitcoin are Happy With October
October 27, 2015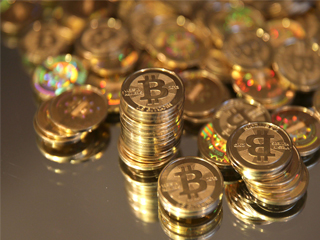 Bitcoin advocates have a great deal to celebrate this month. Bitcoin has had an impressive run in October with it increasing $60 since October 5.
One bitcoin is currently trading at a price of $286 and trending up to possibly reach $300 before the end of the month.
There are nearly three dozen sportsbooks online that presently accept the bitcoin for deposit and withdrawals by players, a number likely to increase by 50% during next year.
Most of the reputable online, offshore sportsbooks are offering bitcoin. Likely, the international focused bookmakers will make a move to support the virtual currency best since certain eWallets such as Netller and Skrill no longer will service bettors from certain countries with gambling transactions.
Basically, as bitcoin performs more consistently, the more apt it is that more sportsbooks online will diversify the cashiers they use and add bitcoin to the list.
If it tanks in value, sportsbooks online might feel players would become reluctant to use the currency, and focus on traditional options at the cashier window, which not all of the players are able to enjoy.
In the end, making a transaction with bitcoin is much simpler, faster, pain free and less expensive that dealing with a financial institute, a credit card company or local convenience stores.
In addition, if the bitcoin becomes the fixture at sportsbooks online, betting sites would continue reducing payout processing times to stay competitive with each other, and move to become more automated with their payments.
Just a couple of years ago, sportsbooks online delivered great value to player by one-upping with one another by offering reduced juice promos , less rollovers, cheaper payouts and better bonuses.
That came before the big mess of the UIGEA and sportsbooks online exiting select markets.
Bitcoin now has the potential to restore the glory days of this industry and the first who know that are the sports bettors themselves.